Trends are trendy, insights get shit done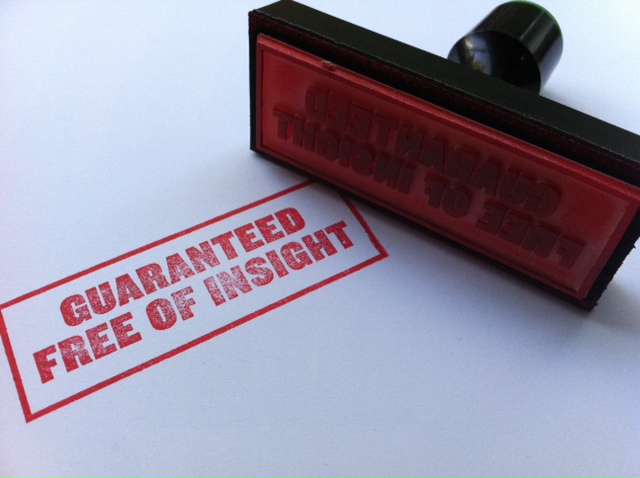 My new rubber stamp. If there is enough interest I might get some more made.
I gave a talk at Haymarket's Trends Plus conference this week. I'm sure it was a wonderful shindig – the speakers I saw were excellent – but I couldn't help feeling a bit contrary about a conference on trends. I've never had much truck with the 'cool hunting' fraternity, about predicting the future and about making money out of stating the bleeding obvious. Or for that matter from Portmanteaus – the ghastly habit of sticking two perfectly good english words together to make a new word that is both ridiculous and unnecessary. You know the sort of thing maturialism, tribefacturing, the statusphere, or engageonomics. Anyway here is the presentation. As usual it makes very little sense without the talk that goes with it, but you might get something out of it. Slideshare have been kind enough to feature it on their home page today.