Genius doesn't have a sell by date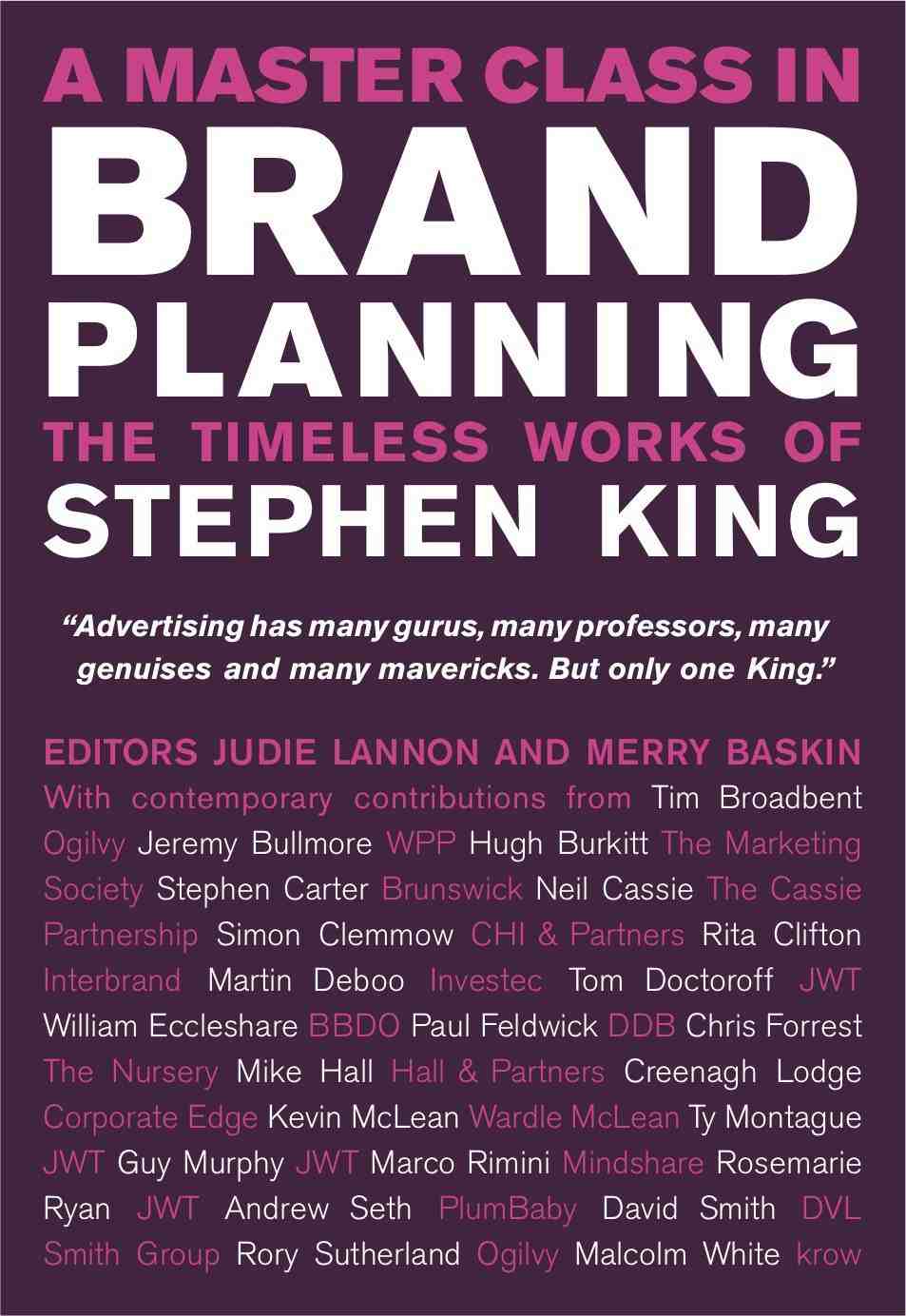 There are a number of things happening this autumn to commerate the life and work of Stephen King the co (and coincidental) founder of the planning discipline (along with Stanley Pollitt).
My efforts have been focused on the inagural Stephen King Strategy Agency of the Year Award in November but the APG is also launching a collection of Stephen's writings on the 1st of October.
So it is time to get acquinted or re-acquainted with the great man's work - whether from this post, by buying the book from the APG or rocking up to the book launch. If you want to go to the latter (£50 including a copy of the book - loads of lumanaires are going to speak so get your planning director to cough up) email the APG pronto here .
I've started with an internal JWT document written in 1974 enigmatically entitled 'Planning Guide' and it's golddust. Thanks (or as I believe the bloggers say 'hat tip') to the chaps at Staufenberger (via Russell) for access to a PDF. You can down load it here.
Not so much a schooling in the fancy dan stuff we now get up to but a breathtakingly concise overview of the way brands work and how planning can help advertising to make them work better.
And of course its way out of date...not.
Given this is 1974 we are talking about his view of planning is frighteningly contemporary.
He insists that planning must stimulate imagination and creativity rather than just provide controls and disciplines.
He refutes the idea that creativity is ever 'a sensible, logical, step by step process'. And he means the planning part here not just the 'creative'.
He is right up there on the need to understand that it is not what is said that is important but how people accept and interpret the information. And he questions the whole idea of messaging.
He advocates woking in project teams with high levels of collabration and people moving out of their rigidly demarcated area of skill.
And he nails the coffin tightly shut on the idea that you can pre-test work because you can never prove a hypothesis is right in advance only prove that it is wrong.
And this leads to King's big obsession, Karl Popper's "hypothetico-deductive" process in which hypotheses are advanced and then subjected to a disciplined attempt to disprove them. Only when the attempt to disprove an idea fails can you accept it with a degree of confidence.
Pretty full on stuff because I can't honestly say that I have ever come across this kind of rigidly disciplined approach in the cut and thust of ad agency life. Inevitably every fibre of our being inclines us towards trying to justify why an idea is right rather than advancing it because it can't be proved wrong. I guess it is only within IPA effectiveness papers do you see a "hypothetico-deductive process" being used to show that there is no other adequate explanation for the claimed advertising effect.
Ladies and gentlemen its time to spend time with the King.
Comments
Thank you!
Can we get a copy of the PDF, too!?!?
Posted by: Luke Tipping at September 26, 2007 03:44 PM
Link to the source of the PDF now in the body of the post.
Posted by: richard huntington at September 26, 2007 08:29 PM
Come on Luke, buy the book as well! (Not that i am biased)
Posted by: merry at October 1, 2007 01:07 PM
Posted by: kevin at October 3, 2007 02:33 PM