A short story about provenance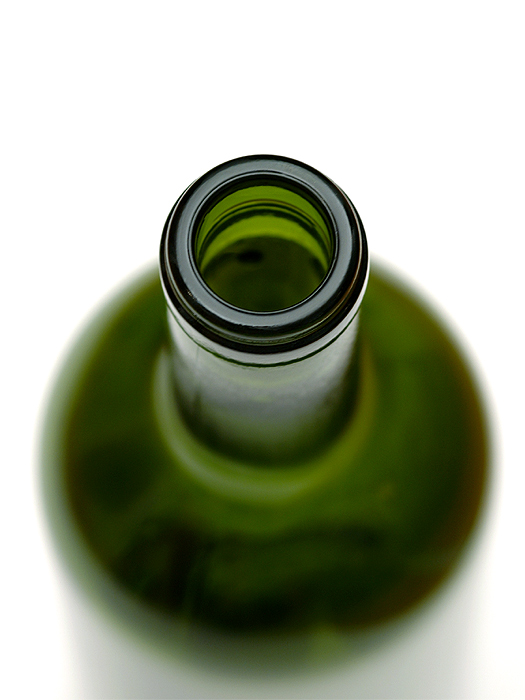 Image courtesy of Rune T


I recently enjoyed an evening at Leith's cookery school in well heeled Kensington.
All in all a very good evening matching wine to food even if I stood out like an ad man at a posh cookery school wine tasting night might.
Anyway, there was rather a fascinating story about accessibility, commodification and provenance that I thought I would share with you my brand loving friends.
One of the real secrets of the New World's success in the global wine market (especially in less confident territories like the UK) was the simple act of naming the wine according to the grape variety. This is a trick that had escaped the Old World producers that have been busy creating regional or estate brands whaich are hideously confusing to the average drinker.
The actions of New World producers has been to build powerful global grape brands like Chardonnay, Sauvignon Blanc, Pinot Noir, Cabernet Sauvignon, Shiraz, Merlot and Zinfandel. All of a sudden less confident drinkers found it easy to work out what they liked and were able to recognise a favourite grape wherever they shopped or drank. Old World wine remained as impenetrable as ever.
The wine market became more accessible and opened up to new drinkers encouraging an increase in production. Superb.
Except there is now oversupply in the global wine market and this is hitting the New World producers hardest forcing down their prices. This is because their product has become commoditised - anyone can deliver the Chardonnay brand or the Pinot Noir brand so down comes the price at which you can sell yours. To an extent there are country brands - New Zealand Sauvignon Blancs, Californian Zinfandels, Chilean Cabernets but that's it.
Meanwhile the Old World producers are sitting a little pretty because while anyone can produce a Cabernet Sauvignon only producers in the Medoc can produce Medoc and only Chablis produces can produce Chablis (a Sauvignon Blanc). They have steadfastly continued to build brands they could retain ownership of, massively insulating them from rampant commoditisation.
Hurrah for micro-provenance.
Comments
Interesting post, Richard.
I agree to an extent, but it's not that simple. There's a lot of additional branding going on with new world wines, over and above the grape variety - Hardys, Jacobs's Creek, Wolfblass, Wither Hills etc etc.
Also, minor detail, but Chablis is made from Chardonnay. Sancerre is the most famous French wine made from Sauvignon Blanc.
Posted by: James at October 5, 2007 02:57 PM
Yes there is to an extent. But the emphasis on grape has heightened the substitutability of those brands. In other words the grape brand is stronger than the producer brand - producer brands that aren't that special or distinctive. I still look at the facia and think those are all chardonnay's which is the cheapest?
Meanwhile the French are in a water tight position - not only do they own exclusive access to thier brands but the micro provenance is deeply motivating.
Sorry about the Chardonnay slip up - I almost bluffed my way through a wine post unscathed
Posted by: richard huntington at October 5, 2007 03:28 PM
You certainly have a point.
Remember though that Bordeaux [old world] is often a blend of grapes.
ie Chateaux Mouton Rothschild
Grape varieties are
80% cab sauvignon
10% cab franc
8% merlot
2% petit verdot
So this may callenge the the simplicity theory?
Posted by: Sephen Parsons at October 9, 2007 05:20 PM
Making substitution even harder.
Posted by: richard huntington at October 9, 2007 05:31 PM
Perhaps this will force us to be a bit more choosy. Experimentation with increasingly cheap wine is now easy, so additional branding helps as a reminder of which we prefer. And price never suggests quality.
If in doubt, I personally defer back to the established brands - Turner Road, Sam's Island, Jacob's Creek even, because what do you know - they are actually pretty good, however predictable they are.
But I will always steer clear of Chilean wine. No matter how much it is dressed up. Ugh.
Oh, and I don't look for the less pricey wine - because everyone knows to choose the second cheapest!
Posted by: Claire at October 9, 2007 06:37 PM
One of the great misconceptions in wine marketing is that new world wineries were the first to apply brand thinking (simplification down to the grape variety, producer brands, etc). As a matter of fact, the french have been practicising modern branding principles since the early 20th century. An army of culinary opinion leaders (cooks, journalists, ...) have been relentless promoting regional produce into strong provenance brands : chablis, pomerol, margaux, saint emilion, champagne have become brands in themselves.
PS : chablis (like almost all Burgundy whites) is made of 100% chardonnay :-)
Posted by: Dominique at October 13, 2007 09:02 AM
Interestingly, Carmenere, (traditionally one of the 'big six' of French varieties) is now almost exclusively grown only in Chile, and is slowly becoming a 'Chilean' product and not a 'French' one.
Law actually prohibits the importation of Chilean Carmenere (under the traditional French name of 'Grande Vidure') into the EU, which does make me question Richard's suggestion that the variety is potentially stronger than the region, as some would maintain that Chilean Carmenere will never be 'authentic' as its provenance is wrong?
BTW - Claire, there are some great Chilean Carmemere wines that might change your opinion!
Posted by: David Hurren at October 18, 2007 01:04 PM