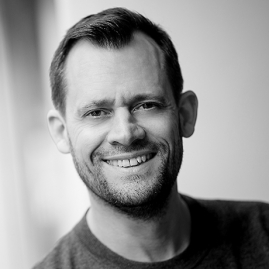 "The most quotable person in brand strategy"

Simon Manchipp, founder of Someone.
My name is Richard Huntington. I am the Chairman and Chief Strategy Officer of Saatchi & Saatchi and the former head of planning at the legendary agency HHCL. With nearly 30 years experience in advertising I remain a staunch advocate of the ad business in the face of the naysayers and neophiles, partly out of powerful conviction and partly out of sheer contrariness. I am a regular columnist for a variety of trade publications particularly Campaign magazine. I am also on the board of LIFT, London's most exciting festival of theatre and performing arts.
Most of the presentations and talks I make that are not client sensitive are posted on my Slideshare.
Some of the talks and interviews I have made and given are housed here.
You can reach me at huntingtonr@me.com if you have an idea or opportunity you think that I will be interested in.