Everybody wants to work at Wieden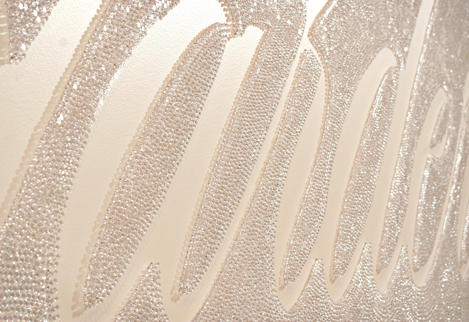 A push pin rendering of Wieden's Fail Harder ethos. Image courtesy of media bistro.
Despite the Nike bombshell and a recurring sense that Dan's 'I'm just an old hippy' routine is wearing a bit thin,
Wieden
is the plannersphere's ideal agency to work for. And with work like
Old Spice
and
Honda
, and that lovely
blog
, who can blame us.
That's according to new research amongst planners conducted by Heather LeFevre of the Martin Agency which places Crispin Porter at number two, BBH at three and Chiat at four. Goodby comes in at five, with Fallon (London surely) and Mother sixth and seventh. Of course the forthcoming APG Creative Strategy awards will give us a chance to see whether this lot are actually up to much in the strategy department.
Heather's work, which surveyed 466 planners (42% inside the US and 38% outside) also tells us that 41% of planners think that the standard of planning is increasing (for which blogs get some of the credit Mr Lowery) and that while 60% of us really like or love our jobs, many of us are up for a move (suggesting that being a planner is fab but not necessarily at one's current agency). And in a result likely to upset Mr Stolkin around 70% of people didn't get their current job using a recruitment consultant.
There is also loads of detail on salaries (just for US and UK owing to the samples sizes elsewhere) which offers you a chance to benchmark your remuneration or indeed to decide to move to the US or UK. I note that 12% of the heads of planning describe their package as 'really awesome' so there is something for the rest of you to aspire to.
For the full monty download the PDF here.
Comments
I've read that. Makes fascinating reading - I'm especially chuffed that most planners like their jobs.
Posted by: Will at May 17, 2007 01:26 AM
If you think about it…. Most people who are planners would do their job as a hobby anyway. Be curious about little things that people do, say etc. Some people are just inquisitive. To get paid for it... thats living the dream. Why are blogs so big for planners… so they can be even more inquisitive
Posted by: mikej at May 17, 2007 04:44 PM
W&K are brilliant and I love their offices. But there's nothing better than starting your own creative shop.
So time to get off taht comfortable sofa, if you really want to write the rules, go invent and start your own agency.
Chris Arnold
FEEL - the ethical marketing agancy
Posted by: Chris Arnold at May 18, 2007 03:07 AM
"Of course the forthcoming APG Creative Strategy awards will give us a chance to see whether this lot are actually up to much in the strategy department."
Surely this should read:
"Of course the forthcoming APG Creative Strategy awards will give us a chance to see whether this lot are actually up to much in APG Award department."
Posted by: Ian at May 18, 2007 03:08 PM
Ian, I have spent alot of time making sure that the two are now synomymous.
Posted by: richard huntington at May 18, 2007 03:20 PM
god save us from planners that treat their job as a hobby... pretty sure clients won't treat business objectives in the same way
Posted by: jemster at May 18, 2007 03:21 PM
Jemster - interesting and valid point - but I rather like the thought of the hobby approach for two distinct reasons:
1) Mihalyi Czikszentmihalyi (try saying that after a few)wrote a great piece called 'Flow' in which he makes the case to explain the state we experience whilst absorbed in an activity which has a perceived goal and where we lose self-conciousness and a sense of time. My opinion is that this is what happens when we participate in our 'hobbies'. Now I believe this can only be a good thing when applied to any work related activity. In fact I often find myself in this state whilst observing a range of human behaviours or thinking about strategic options in my 'job'.
2) Imagine our fellow human beings who have the misfortune to be our 'clients' being able to do this where the clear perceived goal isn't just 'growth at all costs' but is in fact the pursuit of a better product or making the brand mean something more relevant. For example dear Mr Honda endlessly obsessed about how engines worked - it was his hobby - lousy cars I admit - but beautiful engines. There are other examples but I am feeling too lazy on a Friday afternoon to quote them.
So - hobbies - yeah why not. Got to be the best of both world's where your 'job' is the same as your hobby (professional musicians spring to mind) plus the client gets all the benefit surely?
Posted by: Holycow at May 18, 2007 03:56 PM
interesting point richard. Are the awards synonymous with great strategy?
I appreciate the desire and the effort but I'm not sure the evidence stacks up in your favour.
For sure the awards have improved recently but if you look at the gold and grand prix winners over the years -and why track back over the 7 awards so far- they don't match-up with the great campaigns over the years.
Since the APG awards are avowed not to take effectiveness into account (always struggled a little with that, but understand that the IPA have that corner sewn up) but exist to 'celebrate the contribution planning has made to great creative work' (I quote from memory but believe that was the founding principle) the roll call of 'great creative work' just isn't great.
Nor are they, in my opinion 'unsung heroes'.
My observation would be that -with the notable exception of Honda (which is great work)- most of the work that has won a Grand Prix has been 'good'... ish. (Does anyone apart from the APG put the London Transport 'nothing happened' campaign in their list of all time greats? can anyone remember it?) Most of what we would intuitively consider great creative work in the award years -and there was plenty- didn't make it to the APG table.
The last thing we need is another set of creative awards. However if we stick to our founding principle the work has to be good to pass muster, and great to win the grand prix ... Or am I fooling myself here?
The foundation of the APG awards is a fine idea; to celebrate excellent strategy. But if this isn't judged by effectiveness(fair enough), if it's not media strategy and is evidently not producing the best creative work: what is it?
I know I'm going to get slated for this -and that's fine I'm a big boy- but someone has to say it. I believe in and support the APG awards, but I think they have to deliver to be credible. Over the years they haven't.
I know you're ready to put this to rights, the last set of awards had a better flavour to them and I'm sure the 8th awards this year will continue the good work... all power to you.
(PS. I know this isn't the subject of this thread. I apologise)
Posted by: jemster at May 18, 2007 04:09 PM
Hi Holycow... points taken.
"the best prize that life has to offer is the chance to work hard at work worth doing".
I've always held that this is such a great job because of it's intrinsic interest. If you can harness the unhindered thinking and enthusiasm of a hobby and deliver to a task in a professional manner it has to be worth it.
Jeez I should lighten up a little lest I'm accued of being the second coming of Lowery.
Posted by: jemster at May 18, 2007 04:28 PM
I thought London Transport 'nothing happened' was very good advertising. It wasn't "award-winning" creative but it was immensely effective communication - meaning even a curmudgeon like me awarded a couple of small brownie points to LT.
Surely sometimes persuasion should work quietly?The campaign would not necessarily have worked better had it featured Paris Hilton being dismembered by wolves.

Posted by: Rory Sutherland at May 19, 2007 03:20 PM
Jemster,
The APG awards were set up in the very early '90s to establish the idea that planning and planners were the facilitators af great creative work an idea that few CDs believed at the time.
That case no longer needs to be made - or rather f there are any CDs out there that still don't believe that planning helps rather than hinders great creativity the arguement is better made with a baseball bat rather than an awards scheme.
So over the years the awards have mutated into something else - a celebration of great planning in communications. However this process has been informal and had a alot to do the 'new planners' getting thier hands on the shortlisting panel and jury.
2005 was the fist year that I chaired the judges and the quality of the award winners (like Honda that got the grand prix, and Dove and the British Heart Foundation, and Lynx, and 30 for a reason) are a testament this and to Nikki Crumpton chairing the shortlisters. Get a copy of the book and have a look how good they are.
This year Malcolm White and I have set about ensuring that the awards have a deliberately different objective (to recognise great strategic ideas from any where in marketing communciations). Thats why they are now the APG Creative Strategy Awards and why we have a Strategy Agency of the Year award as well as the Grand Prix.
Incidentally its also why we have binned the nonsense about results not being important - it just these awards are about the thinking first rather than a statistics gang bang.
Posted by: richard huntington at May 19, 2007 07:51 PM
Posted by: Krystal Plomatos at May 21, 2007 05:27 AM
couldn't agree more old chap, as I said, there is evidence to suggest that the last set were a big improvement... but one swallow does not a summer make, and there is a good decade of 'other stuff' to get around. I think the awards never proved that planning helped rather than hindered because the creativity wasn't up to scratch.I fear the awards have a way to go to prove their point.
Anyhow the point is, hopefully, we're back on track and this year will build on the good work from last.
Posted by: jemster at May 22, 2007 04:22 PM
oh I don't know... paris dismemebered by wolves has appeal... though I think the 'nothing happened' endline should change

Posted by: jemster at May 22, 2007 04:30 PM