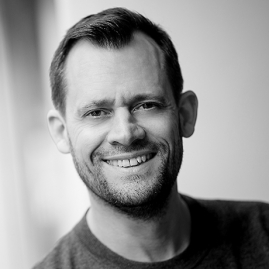 "The most quotable person in brand strategy"

Simon Manchipp, founder of Someone.
My name is Richard Huntington. I am the Chairman and Chief Strategy Officer of Saatchi & Saatchi and the former head of planning at the legendary agency HHCL. With nearly 30 years experience in advertising I remain a staunch advocate of the ad business in the face of the naysayers and neophiles, partly out of powerful conviction and partly out of sheer contrariness. I am a regular columnist for a variety of trade publications particularly Campaign magazine. I am also on the board of LIFT, London's most exciting festival of theatre and performing arts.
In lockdown I have been contributing to podcasts more and more and some of them are here.
Google Firestarters with Neil Perkin.
Why we sing with James Sills.
Sweathead with Mark Pollard
Some of my older presentations and talks that are not client sensitive are posted on my Slideshare.
And there are some of talks and interviews here.
You can reach me at huntingtonr@me.com if you have an idea or opportunity you think that I will be interested in.