The adliterate address 2008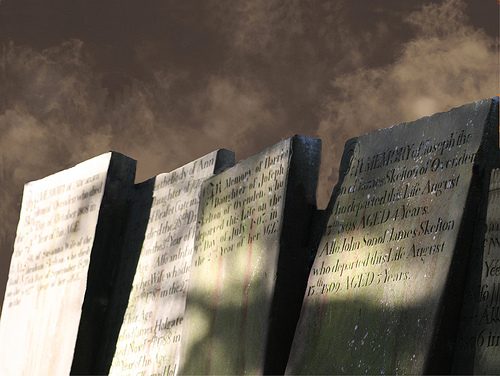 Will planning kill blogging? Image courtesy of seanbee.
Greetings adliterate readers everywhere and a belated happy New Year.
I'm not in the habit of writing self referential posts but a little bit of an agenda for the year never goes amiss.
2008 marks the third year in the life of this website, starting as it did in March 2005. And my sincere hope is that I can continue to deliver a relatively frequent diet of new ideas, contrary thinking and unpalatable opinions.
It also sees me take up gainful employment once more as I am now Director of Strategy for Saatchi & Saatchi in the UK, so can once again trouble the ad industry from the inside.
Now conventional wisdom suggests this will see a decline in blogging activity. I really hope not. In fact, having had nine months outside the ad industry doing brand consultancy, I found it more difficult to generate content with all that free blogging time that when I was working in an agency.
I guess the easy bit about blogging is finding the time, the difficult bit is finding the ideas – because if you have an idea then the time finds itself.
And being surrounded by the world of brands and everyday brand problems is always more conducive to having ideas than being at home with the mac.
So fear not readers – the online journey goes onward.
And, of course, if there is anything that you'd like to see more or less of this year drop me a line.