Stop faking it – Creating more meaningful connections with mums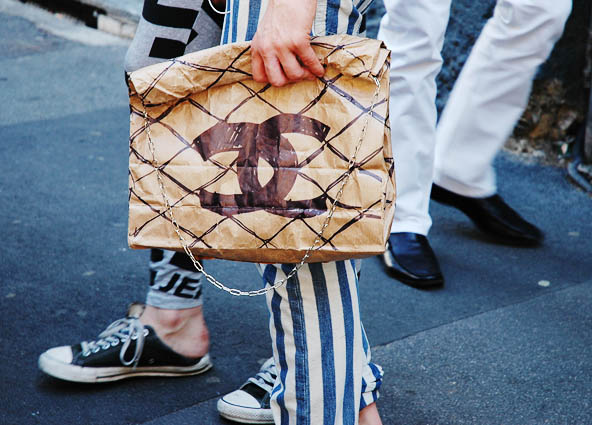 Mumstock is the only marketing conference in the UK devoted to improving the woeful standard of marketing to mums.
We have been at it for three years now along with our partners Mumsnet. And each year we have tried to deliver a new take on the subject through an unorthodox piece of research. So now we have a Mumstock trilogy.
Year one was about dispelling the myths about marketing to mums. It set out to redress the banal stereotypes that marketing uses to communicate with 18 milllion British mums. We named it 'Don't call me mum'. The original slides are here.
Year two involved an attempt to unpick the idea that motherhood is a job. My view is that this has been the only way that male marketers have been able to get their heads around motherhood, by reducing it to a concept more familiar to them. We used a new piece of research to argue that motherhood involved a series of emotional roles that all mums seek to play. And we articulated a series of new territories for brands to operate in. The white paper is here and the slides are here.
This year, to round out the trilogy, we addressed the problem of creating meaningful connections with mums. Something that so many brands seem to struggle with, in social, in content marketing, in product and service development and in the stories that they tell in advertising.
We argued that most marketers are faking it when it comes to meaningful connection and understanding. Something that is driven by bland segmentations, brand centric research and simplistic assumptions, all of which have been weaponised in recent years by automated marketing.
Our belief was that if we spent more time caring about the things that mums really care about and less time caring about the things of sole concern to our brands and businesses we would have a better chance of connecting with them
So we set out to try and understand how mums self organize and how they identify themselves, without the dead hand of the marketer.
By analyzing the conversations and threads on the UK's most popular and authentic mums forums we isolated 66 individual identities. These were then quantified by looking at the volume of mothers associating themselves with each identity and the intensity with which that identity is felt by mums. And finally we then looked for insight in the lives of those mums by spending time with six of the groups to show what happens if you take this approach to research rather than a more conventional brand centric approach.
Here are the 66 identities in all their glory. They are hard to read here but are all in the white paper below.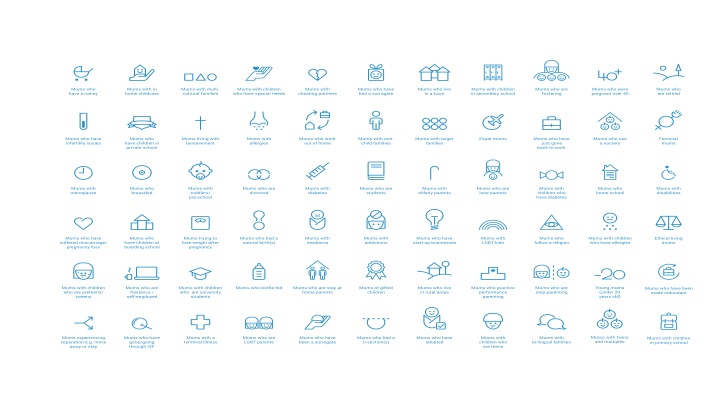 Because the truth is that in 25 years of marketing I don't think I have ever given much thought to the 2.3 million mums in the UK that identify themselves as lone mothers, the 2.2 million women with kids that see themselves as rural mums or the 1.4 million whose identity as mums of children with special needs defines their experience of motherhood. Or many of the other 63 identities to be honest. And I'd be very surprised if you have either.
My invitation is to stop faking your understanding of mums and to run these 66 against your customer base or indeed those people that don't buy your brand but you wish did and see whether there is another angle or approach that you are missing.
Good luck.
The white paper is here
Stop faking it – Mumstock 2016 whitepaper
and the slides are here.