Great advocates of our time No1.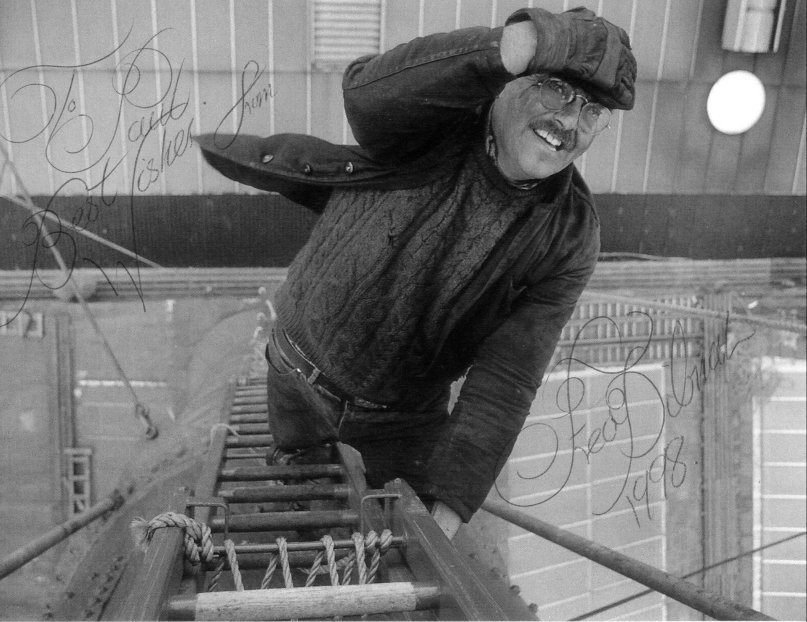 Fred Dibnah – steeplejack and an advocate of Britain's industrial heritage. He would have hated all of us but that doesn't stop us loving him.
After a feisty exchange about Honda it is time to think about which campaign to advocate for October.
The rules are emerging slowly.

It needs to be a campaign that you admire rather than despise. The emphasis is on understanding the role for advertising and judging the success of the campaign against this rather than accusing it of failing to live up to expectations that the Client and Agency never had.
Strategy Cows are awarded either for conclusive proof or simply for weathering the storm. Stuart Smith is now the proud owner of a new look Strategy Cow because I make the rules and I felt he deserved one so there.
Current nominations are:
Sony Bravia – "Balls"

RAC – "more know how"
Still struggling to track this down
Geico – "B-list celebs"


VW Golf GTI – "Unpimp your auto"

Innocent – "Nothing but nothing but fruit"

Persil – "Dirt is good"
Can't find this so here is a 1958 commerical for a laugh

Nominations close on Wednesday 27th September