Coffee morning shenanigans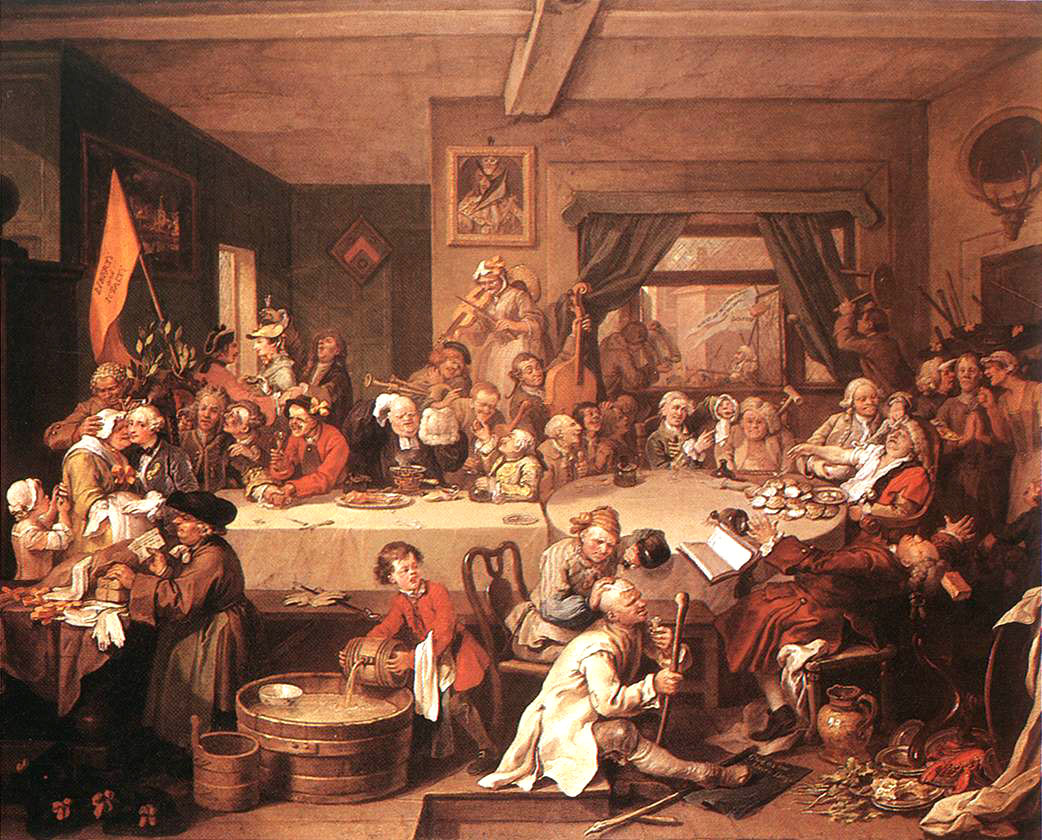 Hogarth successfully captures the moment when, in Russell's absence, today's coffee morning got a little out of hand.

A veritable who's who of the plannersphere (Paul, Simon, Amelia, Will, Charles, Henry, James and John) turned out today to drink coffee and talk nonsense at the Breakfast Club in the heart of London's Adland. Blogging legend and coffee morning founder, Russell Davies, was conspicuous by his absence, however rumours of his untimely demise proved inaccurate following a twitter update that he was on the loo somewhere in the northern hemisphere.
As ever the conversation was erudite and intimidating and covered Agency websites, whether Russell plays squash with his banker friends, Will's wonderfully naive belief that starting salaries in advertising were probably only a quarter of those at Goldman Sachs, whether Run London is a brand idea (er no), whether in the future homocide cases will be cleared up using twitter (dying of stab wounds in a gutter 2 hours ago), Will's narrow feet (no really Paul has documentary evidence), Brands with authenticity holes at their heart, whether the Nike brand is just about showing off and whether blogging is killing decent planning.
Eventually we were turfed out by a coffee shop eager to make some money rather than house a bunch of skinflint bloggers intent on nursing solitary cappuccinos for 2 hours.
Lets do it all again next week folks – usual rules apply you don't need to blog, you don't need to be a planner and you don't need to be a bloke.