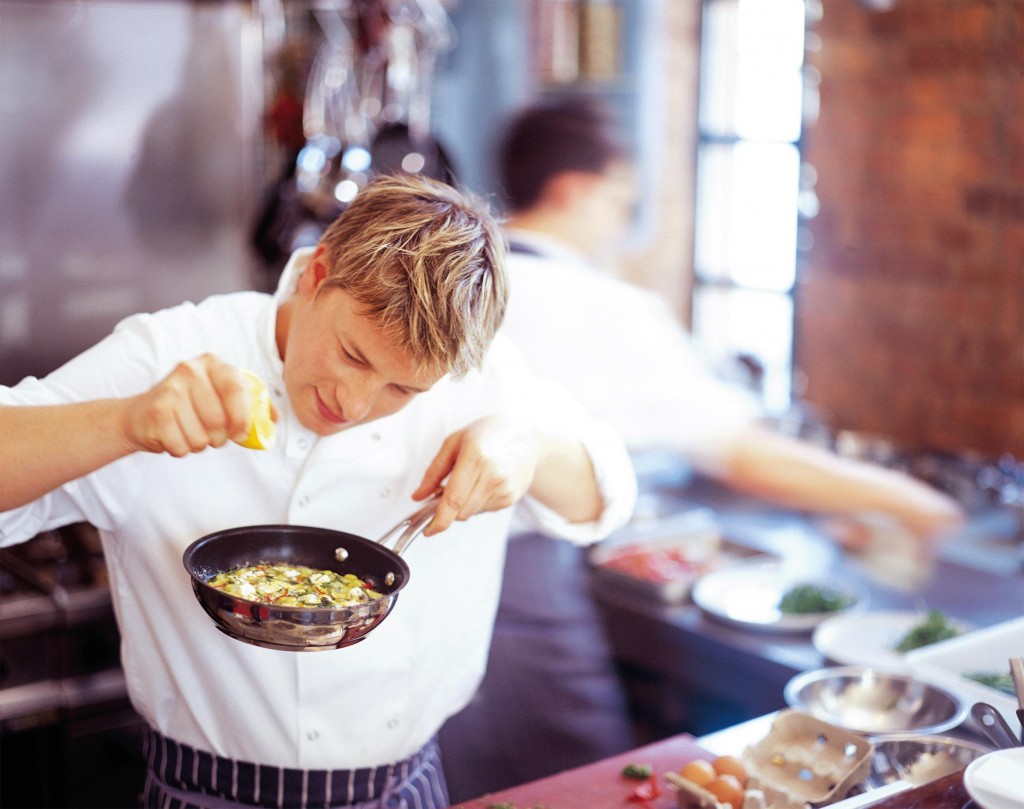 This month I want to advocate Jamie Oliver's favourite supermarket, or at least their latest campaign – Try Something New Today.
I want to suggest that at long last Sainsbury's has a proper brand idea around which to organise themselves and that this is paying off – big time.
You may of course diasgree.
Usual question – does it work?

First off let me apologise for the poor internationalism of this months Advocate. That said the last one was for a US campaign (VW Golf GTI) and I don't think anyone from the US joined the debate – so it is back to blightly for this festive edition.
To work ladies and gentlemen.
Sainsbury's is not a business or brand that has covered itself in glory in the recent past. Having been legendarily successful in the 1980s and early 1990s (both for the seminal print campaign and the wonderful 'ingredients' ads), in the last decade everything has seemed to go wrong for Sainsbury's and AMV.BBDO – its long serving agency.
Poor performance, poor stores, poor management, poor availability, poor CRM, and poor communications (including the account jeapordising Value to Shout About campaign) saw Sainbury's slide further and further down the list of Britain's favourite food retailers.
Sure there was a glimmer of light when Jamie turned up on the scene and on our screens but in the end all we got was brandwash. Little changed in the business and though the mockney chef injected some much needed modernity into proceedings he never gave the brand a point. Indeed Sainsbury's continued to use a meaningless brand line M&C had concocted while AMV were in the Value to Shout About dog house – Making Life Taste Better.
With no central brand idea the only thing Sainsbury's had going for it was a celebrity campaign using a celeb who was rapidly losing his appeal.
And then it all changed. Things came good for Sainsbubry's.
They sorted out their stores, they managed to have food in them most of the time and the brand started to perk up.
And AMV did the impossible – they retained the business in a competitive pitch…with Jamie.
The new ingredient was a proper brand idea (a position not a positioning) expressed in the thought – Try Something New Today.
OK its not the most elegantly crafted line, and it can appear rather arrogant and critical on first viewing but it has given Sainsbury's a point.
Or rather it has crystallised a role that at their best they have played in our lives for years – the discovery and popularisation of new foods and food combinations.
Jamie has stayed (having rescued his reputation through the fifteen project and his evangelism for better food in British schools) but he now has a role – to help us discover and try new stuff.

OK the Christmas ad is a rather overblown way to suggest that cinnamon is nice on mince pies but this isn't just, or even much, about the ads. As a proper brand idea Try Something New Today is an organising thought that guides all of their activity.
And the business results are looking rather good. Of course a considerable amount of this turnaround is down to Sainsbury's putting their house in order and winning back all the people like me they had alienated in the '90s but the brand idea and the way it is expressed across all consumer touchpoints give the brand a meaning for all of us at long last.
Sainsbury's are the UK Supermarket of the Year and Justin King (the CEO) one of the most celebrated bosses in UK retail with the share price up from £3 a year ago to £4 today.
And huge respect goes to a supermarket that uses the proper Food Standards Agency traffic light system on both their packaging and much of their print advertising.
Tesco may have a whopping great database but Sainsbury's has a point.