The Brand Catwalk – Riverford Organic Vegetables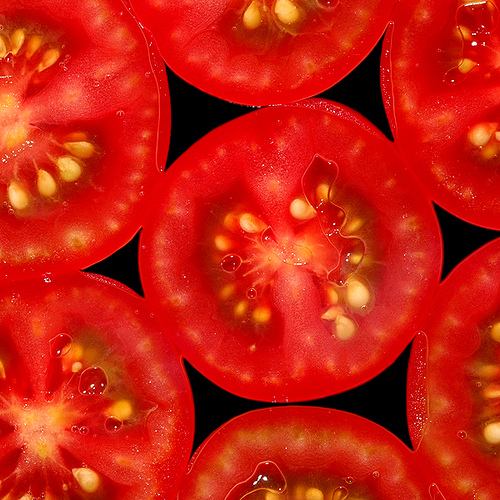 Image courtesy of RuneT
From 1974 to 1982 I lived in a part of the UK called South Devon, in a village called Dartington.
My father farmed the next door estate to a place called Riverford Farm.

In the late '70s and early '80s Riverford started thinking in earnest about agricultural diversification. This still contentious subject is essentially about expanding or replacing the revenue streams of a farm so it doesn't get so screwed by the supermarkets.
I remember them beginning this journey, when they started one of the first farm trails that actually invited the public onto farmland and into farms rather than shooting them on sight.
Then in 1986 Riverford began to convert to organic production, a process that takes about three years or so. The original intention was to supply organic produce to the supermarkets but after a rather unedifying altercation with the now defunct Safeway, they decided to take their produce direct to the consumer, and launched a organic vegetable box delivery service.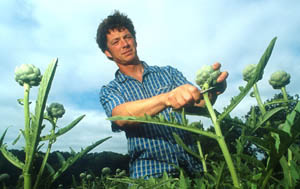 Guy Watson, Riverford supremo, severing artichoke heads
Today they deliver 30,000 vegetable boxes a week to homes throughout the South of England and, with sister farms in Peterborough and the North East, right up the East Coast of the country as well. That's a hell of alot of purple sprouting broccoli.
They are not the largest vegetable box scheme in the UK, that accolade still belongs to Able & Cole, but I love the way that it is the farm that is delivering the vegetables that they (and their neighbours) grow, rather than an intemediary. This is the source of the brand's authenticity.
However the reason for singling Riverford out is the idea behind the brand, that is what makes me interested both personally and professionally.
Clearly the environmental and health benefits of organic produce are incredibly important to Riverford's approach, but they are not the principle reason to buy.
At the heart of the Riverford philosophy is a belief that the only thing that realy matters is 'performance in the kitchen'. This brand is, first and foremost, about taste.
Vegetable varieties (85 in total) are chosen for flavour and not yeild maximisation or their resistance to damage during industrial washing. And they are offered only at the time of year when they taste at their best.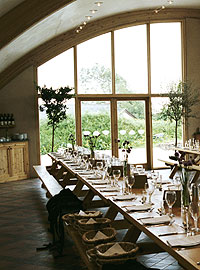 The Field Kitchen that helps to underpin Riverford's foodie credentials
Now I'm sure that they might protest at my obsession with the taste proposition and Guy Watson (Riverford's main man) has responded in very robust terms to the Government's assertions that there are no health beneifts to organic food – that it is a lifestyle choice. But for me it is the taste arguement that gives the brand its real strength – it is a long term platform for preference and elevates Riverford above the organic scrum.
I'm a complete convert, and while I can't get my hands on Method for love nor money (the subject of the last brand catwalk), every week we now take delivery of the most amazing tasting fruit and vegetables, fresh from the rolling hills of South Devon.
Additional images courtesy of Riverford