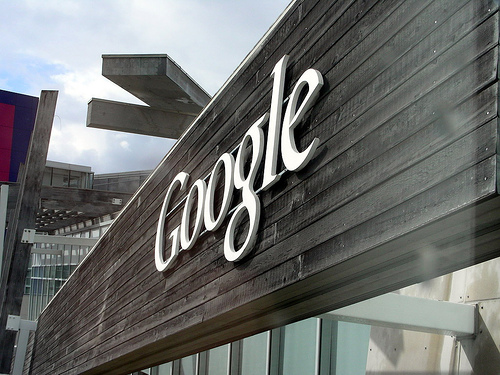 The Googleplex, home of the world's most valuable brand. Image courtesy of Keso.
According to new research from WPP released this week, and to which adliterate was given a sneek preview, Google is now officially the most valuable brand on earth – at $66,434m ahead of GE, Microsoft and Coca Cola.
This is the second year that WPP and Millward Brown have produced a ranking of the world's most powerful brands (using a methodology that is markedly different to other brand equity studies), however it is the first in which Google has reached the top spot.
And yet more proof, if it were needed, that while brands always win the speed at which the brandscape is being rearranged at the moment means no-one can be complacent about their position in peoples' hearts, minds and wallets.
For the brand valuation geeks I have summarised the WPP approach but you can always cut out the middle-blog and go straight to the study here.

WPP's methodology uses three stages to determine the global value of a brand.
The first thing they do is to isolate the intagiable earnings from the brand by taking the global corporate earnings that are attributed to the brand name in question, these are the branded earnings. Then the intangiable earnings are derived by removing applicable taxes and a capital charge.
The second stage is to calculate what portion of those intangible earnings are driven by the brand – the brand contribtion if you like.
This is the share of income that comes from the most committed customers (not from people who buy purely on price or other soley functional criteria). To do this they use the % of customers that are bonded to the brand or for whom the brand has advantage, as derived from WPP's BrandZ study. This is critical because it means that you are not simply giving a value to the brand name but to the emotional power the brand has.
Finally a number of weighting measures are introduced like presence in high growth economies and the brand's voltage (this is what I call brand potency – essentially how dynamic the brand is and therefore how likely to grow in the future). This stage provides a multiple that favours brands that have positive momentum and are in the right place.
This leaves you with the global valuation of the brand, simple as that.
Here are the top ten brands.

Of course we could debate the philosophy of trying to add a value to an intagiable concept that lives entirely in people's minds but that's annother post.