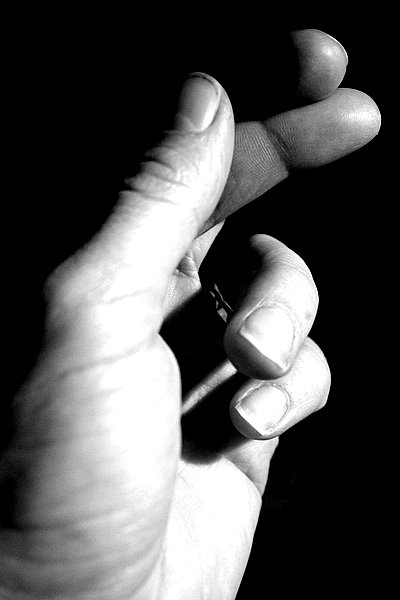 Image courtesy of mytopography
I owe my career in advertising to an ad.
Not to an ad that inspired me but one that I responded to. It was placed by a long gone and deservedly forgotten direct marketing agency trying to find graduate recruits many months after the above the line shops had employed all the good ones. The ad read 'By the year 2000 90% of marketing will be direct marketing' and I was sold.

This was late 1989, storm clouds were gathering over the economy and the chronically unsustainable boom of the eighties. A recession was in the offing and most sectors were soiling their underwear, not least advertising that had enjoyed a decade of success and excess. All that hedonism was beginning to cause a headache and the ad business feared the worst.
Not so my new found home of direct marketing. All across the land of lick and stick direct marketers were in buoyant mood and trying hard to hide their glee at the impending economic crisis. They were convinced that tougher times would favour a discipline that worshiped at the altar of accountability. Surely, they felt, a recession would deliver the coup de grace for the dinosaurs of advertising and their habit of spending vast sums of Client money on work that no-one seemed to feel obliged to correlate with business success. The philosophy of direct would be vindicated once and for all and, come the good times, healthier budgets would fall at the feet of the masters of Mailsort.
Well the shit did hit the fan and many advertising agencies had to send back the Porsches and send out the P45s as Clients cut their budgets and agency fees. However, in the recession of the early 1990's more direct agencies went out of business and proportionally more direct people lost their jobs than in adland. By the year 2000 even the most generous calculations attribute no more than a third of marketing expenditure to the different facets of direct. And in the aftermath the arrogance of direct all but disappeared as its practitioners got down to building the new discipline of relationship marketing, quietly and without the hubris of the past.
The failure of direct in its plan for global marketing domination wasn't because Clients walked away from cost per response, far from it. Businesses have always valued the ability of direct and now digital to show them what they get for their money, pound by pound. However, in my experience they also believe that there is more to life than return on investment. In leaner years advertising triumphs because it offers a little optimism, to the customer of course but also to organisations that are feeling the pinch. It is precisely at times like these that the power of a big emotional idea, expressed in the most potent way can help galvanise a brand, its people and its customers, delivering pride, purpose and preference for the companies that do it well. Visionary businesspeople have always understood this and usually come out of a recession in far better shape than the penny pinchers.
So digital friends, when you think about the current economic climate be careful what you wish for. Of course the Internet Advertising Bureau is crowing about the "perfomance and measurability" of digital and is enthusiastic that tougher times may allow digital to "gain over other formats". However, I can't help thinking of the way the direct marketing industry greeted the news of recession a shade under twenty years ago. An economic downturn will be bad news for the advertising agencies but can you really assume it means good news for you?
This post originally appeared in the 28th February edition of New Media Age