Everybody still wants to work at Wiedens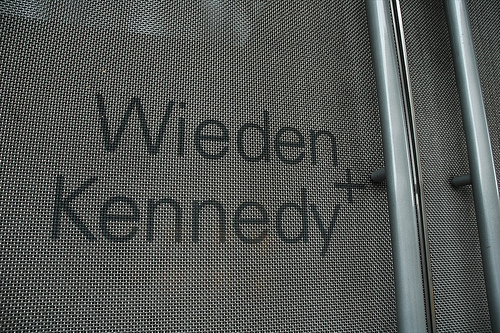 Image courtesy of Kenny & B.
Ohhh look we've gone researchtastic.
Hot in the heels of the IPA Strategy Group's UK strategy community research comes the forth annual Global Planners survey from Heather LeFevre. Of the 798 participants surprise surprise the place planners most want to work is Wieden & Kennedy (apart from 'where you are' which came top in the survey).

Next up is Naked followed by Crispin and Ideo (neck and neck), BBH, Anomaly, Goodby, Fallon, Strawberry Frog and then Google.
Both Chiat Day/TBWA and Mother are out of the list this year.
The full results are below (best to download from slideshare if you really want to get stuck into the data) including loads of interesting stuff on gender (yes that issue, see my previous post), ethnicity of planners (white), presence of children (none), and loads on salary.
Oh and some stuff that contradicts the IPA read on how happy planners are. I reckon thats because the IPA survey is of the UK only and planning rocks here, so line up that visa and phone up your UK headhunter plannerkind!
|
View
|
Upload your own