Gossage – the overlooked legend?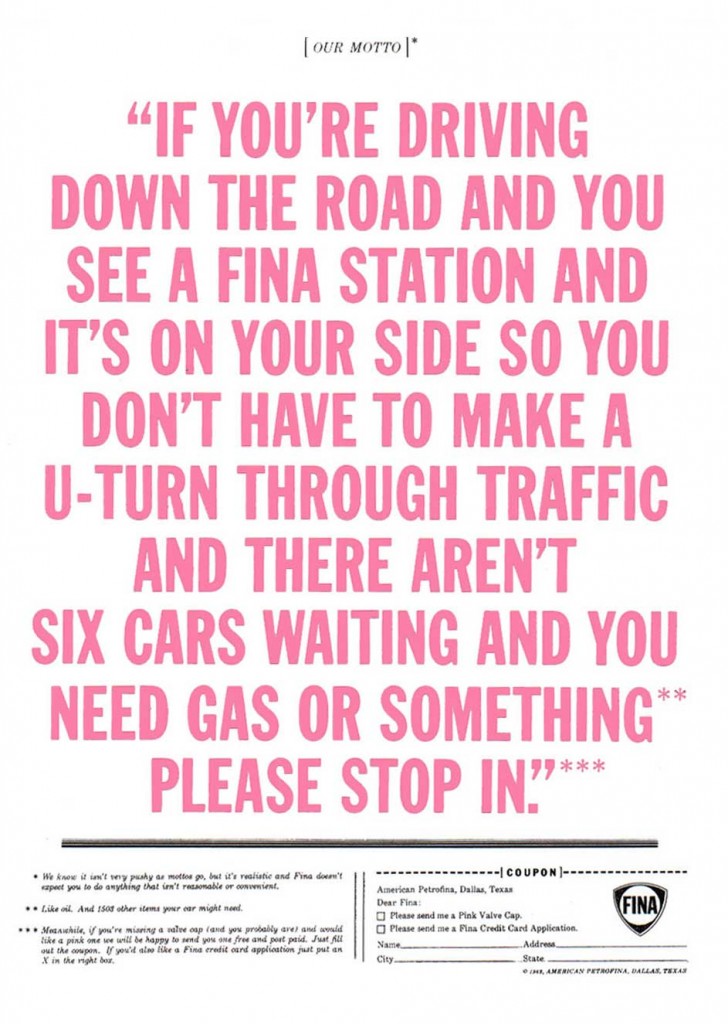 I have always felt it's important to honour and respect the legends of our business. The Ogilvys, Bernbachs, Abbotts and Hegartys. Whatever one might think of their work now its clear to see that they were revolutionaries on their own times.
But there is one legend that rarely gets the recognition that he deserves, certainly on this side of the pond and that's Howard Gossage. There are a few devotees, especially in the planning community, but his contribution to our business and the world beyond is not as well known as it should be.

Gossage came to advertising relatively late, founding his own agency in San Francisco aged 37 in an old firehouse in Chinatown. While Bernbach was making a stand against scientific advertising (or sciency advertising as Douglas Holt calls it) on the East Coast, Gossage took it head on in the West but with an output far more unusual and quirky. In away it puts me in mind of an HHCL of the sixties especially when you consider ads like the one for Fina Pertroleum in which he announces that they are to introduce pink air to inflate your tyres in a snub at the way other oil companies were constantly advertising strange new additives to their fuel. The Fina ads have the best call to action of all time in the sentence "The next time you are driving down the road and the station is on your side so you don't need to make a U-turn and there aren't six cars waiting and you need gas or something, please stop in". He was also particularly fond of giving away stuff (like one size fits all Beethoven sweatshits for Rainier Ale) and his legal copy is a wonder to behold. The LA Creative Club has a wonderful sampler of his work here.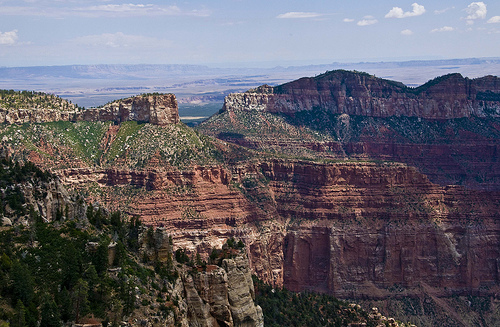 Howard Gossage's ad for the Sierra Club put an immediate stop to the US Government's plan to flood the Grand Canyon. Image courtesy of Bachspics.
However, he not only tore up the advertising rule book, he also was enormously influential beyond the world of communications, not only introducing an obscure Canadian academic called Marshall McLuhan, to a wider world but also helping to create Friends of the Earth having successfully opposed the plan to flood the Grand Canyon. As Gossage said "changing the world is the only fit work for a grown man".
Anyway this story has also captivated a guy called Ashley Pollack a creative director and filmmaker who is making a feature length movie about Howard Gossage's life. This is the trailer.

The Socrates of San Francisco: Howard Luck Gossage from ETIO on Vimeo.
However, the film is not quite finished so Ashley is also trying to raise £50k through the film and ideas funding website IndieGoGo. We wish Ashley well in making this cultural legend a little less overlooked.