Start up tips, six months in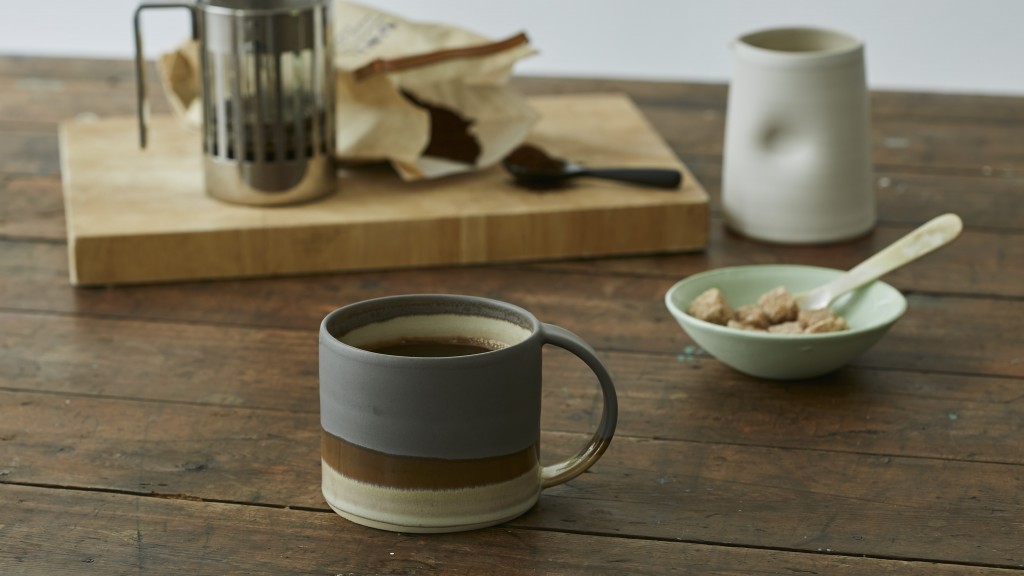 I guess it's in the nature of our business that after years looking after other people's brands you crave to have one of your own. Not an agency brand (though the thought remains intoxicating) but a real brand, something out there in the world that's living and breathing.
Over the past six months and after 26 years in the business, I have eventually ushered a new brand into the world. Or to be fair, my wife and I have, with rather more of the effort coming from her than from me.
It's called Bleak House, which is possibly the most contrary name imaginable for an interiors brand. And we sell impeccably made and ridiculously useful things for your home and your adventures away from home, especially when the latter involves a dog.
Much of the Bleak House philosophy comes from the sheer discipline of London living, which mainly involves living in small spaces in which everything you have needs to look great and do something useful. And Bleak House? Well that's because we are a London brand, born and bred.
We started this journey at Christmas and finally went live on the 27th June and I can't pretend it is making stacks of cash yet. So I can't offer sage advice from a seasoned entrepreneur about the way to launch a hugely successful start up. But I can give you some advice from someone that is only six to twelve months ahead of the brand that you are going to launch.
And that may be more helpful.
Do it with a mate
If at all possible don't go it alone. Find someone that you like, respect and perhaps, best of all admire (this implies that they can do some things that you can't and do them extremely well). In my case this was my wife. Running a business with your life partner has some downsides but there are real advantages of doing it with someone with whom you are that close. For one thing when money becomes an issue as it does virtually every day, it helps when you both have the same future at stake and are prepared to make the same sacrifices.
Of course it doesn't need to be the person with whom you share a bed, a partner of any description halves the overwhelming burden of this whole damn thing.
Start with the social now
If you are launching a bricks and mortar shop or someone else is distributing for you this isn't so important as they will provide the customers. If you are locked inside the bell jar of the internet, then you need to build your networks and fucking fast. The day you launch you want a group of people that you can already drive to the site and that probably means social.
From day one we started to build a strong Instagram following for Bleak House. Instagram, once properly mastered is a godsend for a strongly visual brand brand like ours especially one selling to women. We also built an email database that is far smaller but is the jewel in our CRM crown. We neglected Twitter and Facebook as they didn't appear as immediately useful but we are paying the price for that now as we rush to build those communities.
Even if you don't intend to launch for a while start building your social networks now.
Don't underestimate how hard it is to communicate your vision
In many respects the hardest step in the first few month is when you need to go beyond the start up team to the outside world in order to deliver your idea. We needed a designer to create our identity, look and feel and brand guidelines, a web developer to turn an off the shelf Shopify platform into something unique and we needed a photographer for product and lifestyle shots, since online the photos kinda matter.
I thought that with years of experience briefing creative, this would be a piece of piss but the truth is it was excruciating hard to get others to see the vision in our minds. I was used to the negotiation and compromise between strategist and creative but when it's your thing you are far less willing to meet people half way.
Don't be disheartened if people don't get it immediately but be prepared to ditch them (and the money you have spent with them) if they don't come round to your way of thinking.
Start small but think big
At present we have a tiny business with a tiny turnover. It's the quintessential cottage industry, except we don't have a cottage. However, while we have bootstrapped the business and tried hard not to overload it with cost, Bleak House has been built as a lifestyle business and not simply an online retailer. So right from the start we built a brand that we believed would be capable of supporting real scale and further brand extensions. This is one of the reasons that it took us six months to launch, since we wanted to arrive in the world fully formed and not in eternal Beta.
You can't tell where your business is going to take you and its important not to kill it off by starting too big but make sure it is fit for the future. Be expansive in your thinking.
Don't make and sell – make or sell
We are a retailer; we sell products other people make, although some carry our brand. As a result our success isn't dependent on one product or category. And we have been careful not to bet too heavily on the success of any one thing we sell. That won't be the case if you are making a single product or range where the opposite should be the case, don't bet too heavily on any one source of distribution, especially your own.
Decide whether you are a retailer or a manufacturer and be ruthless about this. Retailers need multiple categories and products, makers need multiple points of distribution. And one other thing, if you are making, price for wholesale and then take the retail margin if you sell yourself, otherwise you will find you are unattractive to other retailers. And even if you aren't VAT registered (sales tax) price it in so your prices don't spike when you have to register.
If you don't make, quality is in the design
If your business is making or manufacturing something the quality of what you sell will be inherent in and delivered by the quality of the product. If you retail this isn't the case and most of the quality cues and therefore price justification will come from the design of the brand – the identity, the site, the packaging, the little notes you send out with orders and the way that you communicate.
Design matters right from the start. It feels an enormous burden to hire a decent designer but you will value every penny you have spent. As a rule if it costs you in the hundreds or low thousands to design your brand and site you aren't spending enough. As the great David Ogilvy said "if you pay peanuts, you get monkeys".
All that shit we do – its important
You know all that time we spend wanking on about brand purpose and values, tone of voice and personality. Even at the scale of a start up it is utterly valuable, guiding both the decisions you make on behalf of the brand and creating the distinctiveness you need to cut through.
Don't skimp on the brand's philosophy and make sure you tell your story in every medium you have to hand. We have gone a bit light on this at the moment and we need to do better to get our story out beyond the 'about us' tab.
Ask, ask, ask
Everything you are doing, someone has done before and also done all the learning for you. Your job is to find them and get their knowledge. Obviously your business idea itself will be unique but the infrastructure around it won't be. Someone will be able to shortcut your understanding of which delivery provider to use, someone will be able to tell you the best book keeping software to set up and someone will be able to put you in touch with the perfect designer, or the best photographer.
Our designer arrived at our door because we loved the identity of uber cool London glasses brand Cubitts and we simply asked them who they used.
It's the search stupid
Nothing but nothing is more important than how the hell anyone is ever going to find you or better still stumble across your business. No one does enough to optimise their business for search and no one does it early enough. And the infuriating thing is there is no silver bullet. Great search optimisation is a result of a million tiny little changes and contributions and for something governed by an automated algorithm it is about sheer hard work by humans and that means you.
Optimising for search as you build can be a massive distraction to actually delivering the damn thing but once up make it you mission to optimise the fuck out of your site. Find a tame search expert and either hire them periodically to look at the site or buy them an indecent number of meals out. Every time come away with an action list you can easily implement.
It's the most fun you can have with your clothes on
Which is good because you aren't going to be having much hanky panky if you are going to make this happen. Enjoy yourself, enjoy learning it all, enjoy the responsiveness of your business to every effort that you put in. Enjoy not simply creating something from nothing but the alchemy of willing a business into existence. And if you haven't given up the day job, I haven't, take all that learning back into you're the job that still pays the bills. Good luck.
Finally in the spirit of giving you a leg up here are a few of our favourite resources:
Shopify – our site doesn't look like a Shopify site but it is at heart. Shopify isn't the only out of the box e-commerce solution but we find the back end far more usable than the others.
Mailchimp – You'll need a database management solution for your mailing list and mailchimp is incredibly easy to set up and use. It's also free until your database gets to a decent size.
Quick Books Online – This is for the book keeping. Its cheap and easy to use and will keep your bookkeeping in order until you can get yourself a CFO!
General Assembly – stand on the shoulders of giants by plugging into GA's courses and evening talks on virtually every aspect of starting and managing a contemporary business.
Dropbox – natch. We store all our files on dropbox so that we can get them to designers, web developers and photographers at the dropbox of a hat.
Dean Street Society – Hillary Rushford runs a great online course to help you nail your Instagram feed called Instagram with Intention.
Planoly – We use this to plan our Instagram feed and cue up images so we maintain the visual integrity of the grid.
And remember, it's Bleak House for your complete London lifestyle, because in the end it's all about the hustle.