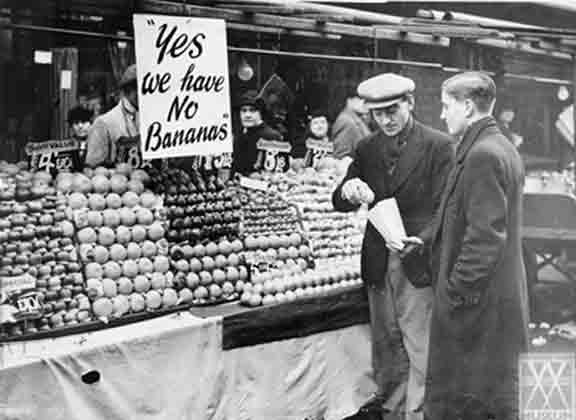 Through out the second world war bananas were in short supply in a Britain enduring severe food rationing. By the time the first bananas were imported from the Caribbean, many children that had grown up during the conflict had never seen let alone eaten a banana. Indeed Evelyn Waugh famously traumatised his son, Auberon, by consuming by himself and in front of his son, the first Banana Auberon had ever seen.
Imagine the scene, the docks of London, Bristol, Liverpool and Glasgow packed to the gunnels with dirty little oiks and street urchins in thread bare clothes eagerly anticipating their first taste of this rare and exotic fruit.

And so it is with the British planning community.
We are presently standing by our blogs awaiting the very first shipment to these shores of Perfect Pitch by Jon Steel – the greatest living pitch planner.
Jon is of course a legend in the US for his work with Goodby's, his first book (Truth, Lies and advertising) and for taking Berlin Cameron United to Agency of the year in 2003. Criminally he much less well known in the UK – perhaps this book will finally redress this situation.
Problem.
Having almost certainly been written amind the lush, rolling coutryside of Somerset where Jon lives, the most eagerly awaited planning book of the decade is only available in the US at the moment.
So us UK planners are left twiddling our fingers, whistling and patiently waiting for Amazon.com to load up the boat and ship our ration of the Perfect Pitch into our sweaty little palms – at some considerable personal expense.
It had better be worth it Jon.