Many a slip twixt pre-prod and playout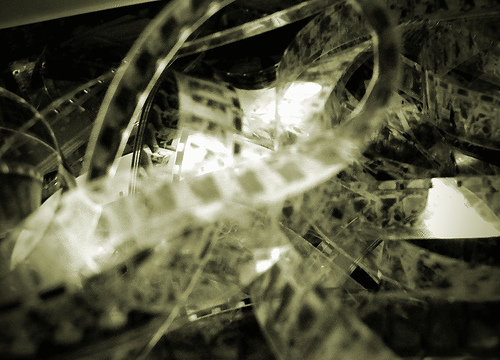 Image courtesy of Sashamd
I have long believed that a planner's job must continue right up to the playout of an ad – not just working on the client's business but working on the ad itself.
For me a planner needs to be hold onto the project whilst it is in production and post production right up until the clock number is allocated.
I call this continuity planning for some inelegant reason.

Of course we need to be careful about this. It is a more passive role at this stage, if you are a control freak during this part of the process you will never allow the craft disciplines the space and freedom that they need to make the work executionally perfect. As David Ogilvy was so fond of saying "why keep a dog and bark yourself".
And I have never been that convinced about planners attending shoots – contributions at that stage are neither appropriate nor useful and, as with everything else, should have been covered off in the pre-production process. Of course on some projects planners might wish to be at the shoot simply to preserve the team dynamic that will have built up around a major peice of work.
All of that having been said, if we believe that the body language of communication is as important as the message (if not more so) then planners cannot absent themselve from this critical stage, as the work takes shape. And, while there is rarely a place for a planner on the set there sure as hell is in the edit suite and sound studio.
A neat illustration of the difference made by tiny post production decisions came my way very recently.
Searching on YouTube for Wieden Amsterdam's imaculate Nike Air Max commercial (featuring Johnny Cash's version of NIN's Hurt) I came across and alternative edit.
First remind yourself of the ad that played out – still gets to me every time.

Now consider the alternative edit. I think we can assume it was a real option, even if only for a nano second since it is from the Mill.

I was stunned by the difference simply treating the footage with a consistant sepia tint has made.
Theoretically it makes sense if you are using borrowed footage from a number of sources to treat it all in some way. Firstly to improve the visual consistency of the film and secondly to add a 'look' that will help cut through and attribution.
And yet in simply changing the 'grade' every single drop of emotion is bled from what was a deeply emotional film. By removing the visual authenticity of the original athletes going through real physical and emotional pain it takes on the artificial look of something that was shot for the occasion.
Of course you don't need a planner to realise this, far from it. Any good team will have given it the treatment a go in the edit suite and backed away – which is surely what happened here.
But it makes you realise the way that one tiny decision in post can make the difference between the success and a failure of a piece of communication.
And if it doesn't work because of that decision then for me the planner still has to take responsibility – better to have been there in the first place.