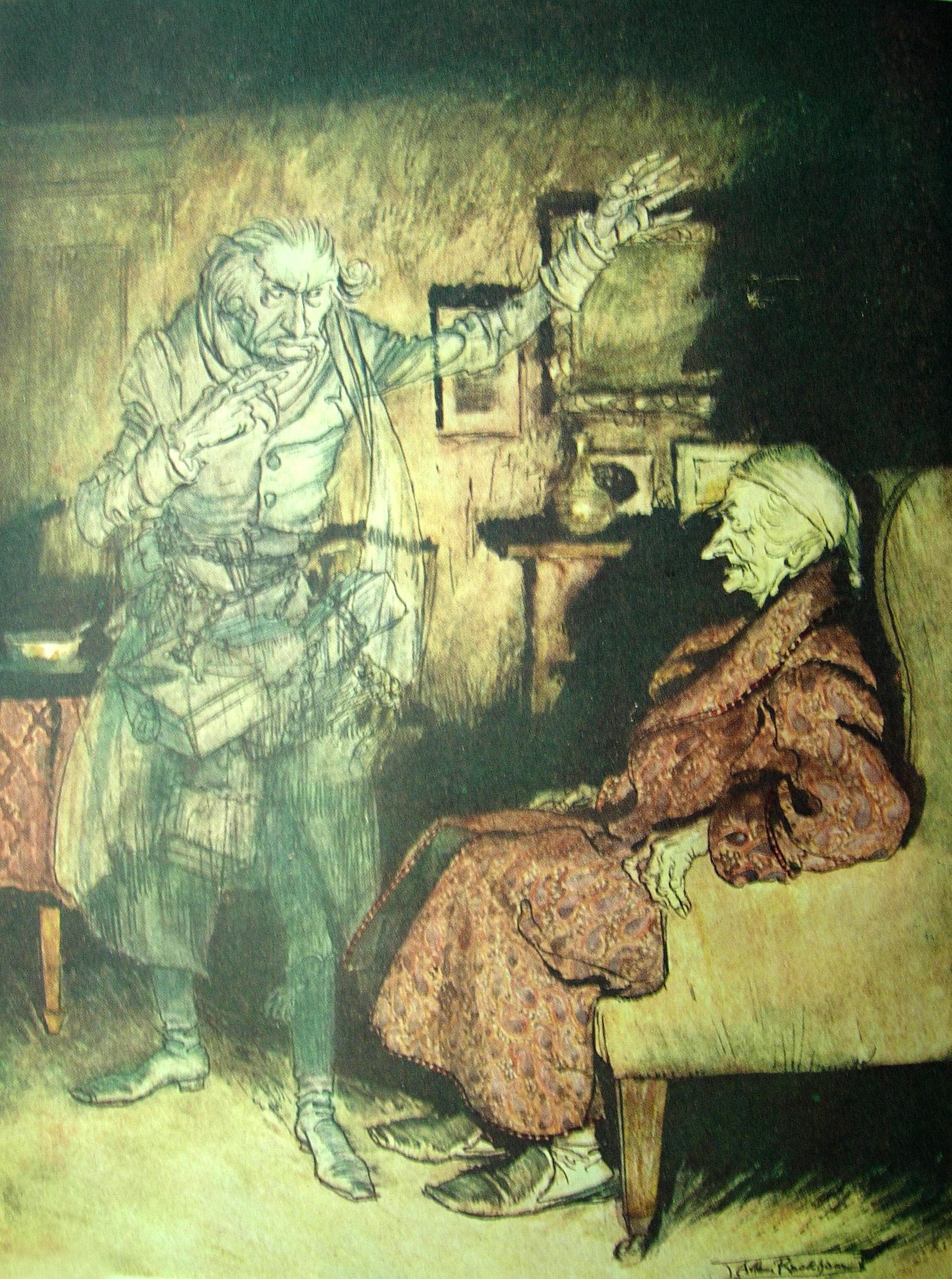 The Author being visited by the ghost of posts past. Illustration by Arthur Rackham.
Have a very Happy Christmas from adliterate.
Here's a few festive films to get you in the mood.

At United London we have just finished up a few films for the UK Food Standards Agency about the need to cook your turkey properly to avoid food poisoning. They feature Al Murray's legendary Pub Landlord.
Enjoy and see you all next year.