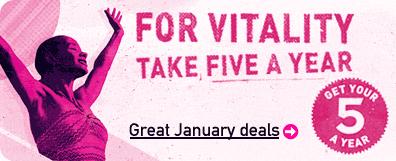 Quick mini advocate ladies and gentlemen.
I think the holiday category is tough on the strategist – a commodified marketplace with loads of me too players driven by price.
But Lastminute's latest campaign is a real gem – they are encouraging hard working Britons to take 5 holidays and breaks a year. I'm sure it is probably just a damn good promotional idea for January (making light of the 5 fruit and veg a day message) but if I were them I'd adopt it as their central brand idea. Its nice to see a travel agent with a point of view and so nice one Farm.