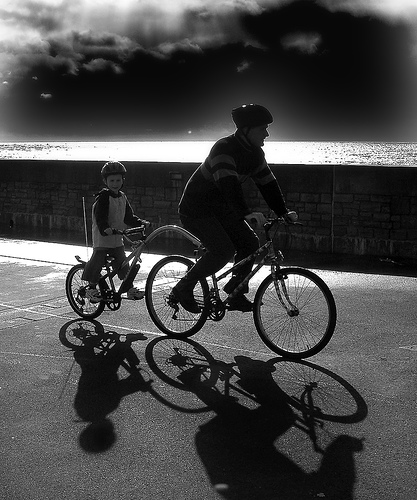 Image courtesy of Sagasurfer.
Much of my time is spent at the moment thinking about the nature of brand ideas – how to build them, and critically how to spot whether what you have got is good enough.
To date I have been unable to create a fail safe ready reckoner for great brand ideas – although regular readers will know I have a very particular approach to building them. The truth is that there is no process that you can follow that will churn out great brand ideas, you just sort of, have to have them. And please do not be fooled by charlatans that claim to have a special product, process or workshop to generate these ideas, any hardware is only as good as the software that runs on it.
However, I think that there is one thing that is absolutely true of great brand ideas – they are generous.

I don't mean generous to their customers, though this is always nice, but generous to the other organisations collaborating on the project.
Generosity is clearly not the be all and end all but when you brief your partners (whether creative, media, digital, PR, instore or anyone else) if you can see them literally salivate at the thought of the work that they are going to be able to produce…
If the moment they understand the idea, they can already see that it will show off their prowess, allow them to meet the expectations the client has of them, give them a great case study and make working on the project enjoyable…
And if what you have is a proper 24 carat brand idea not just an advertisinng conceit or an executional flourish then you are probably onto a winner.
One gets a real sense that the people that have got to work with the campaign for real beauty, in whatever field, have got to produce the best work of their lives. That is a generous idea.

Short commerical break because I love this online ad.
Now, you make think is all decidedly wet. But I assure you it is a shortcut to knowing whether what you have is any good.
Of course it helps if this generosity of thinking is matched with a generosity of spirit – a little humility goes a long way. It may be your idea but it will only live with their enthustic delivery.
So please think genersously.