A new golden age for radio?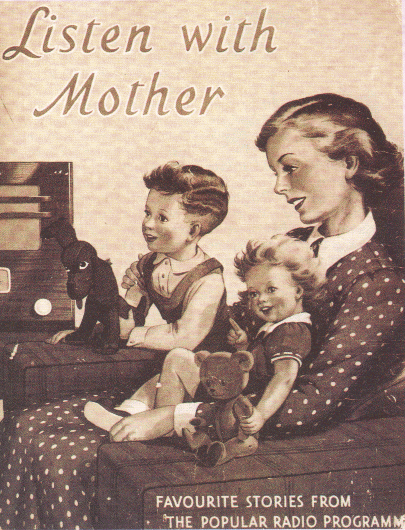 Listen with mother – backbone of the BBC light programme schedule form 1950 to 1982.
If there is an orthodox medium that has been given a shot in the arm by new technology it has got to be radio (not Last fm and all that marlarkey) but good old gardeners-question-time type wireless.
Radio is in robust health in the UK, most especially the BBC which has recently seen both reach and share of listening hours increase and part of that success is down to new means of distribution, particularly digital TV and the internet.
So it was nice of those people at RAJAR to put together some charts on all of this when they released the lastest figures for radio listening recently.

According to these figures listening to the radio via the TV is storming ahead. 41% of UK adults listen to the radio with a digital TV, a figure that has more than doubled in the last 4 years, while 1 in 5 listen once a week or more. Incidentally this is one of the reasons why Sky launched their gnome product which allows wireless listening to your Sky enabled TV.
Perhaps surprisingly TV is ahead of the internet for listenership with 24% of UK adults listeninng online and 13.4% doing so at least once a week While just 8% of adults have so far listened to the radio via their mobile phones.
There also is some other interesting stuff on penetration of DAB and of MP3 players (now at 27.3% but with growth slowing) and the proportion of MP3 owners listening to podcasts.
More grist to my belief that agencies need to stop bundling together the TV and radio craft discplines and create a separate sound design practice to give this means of communication the respect that it clearly deserves.
Download the RAJAR presentation here