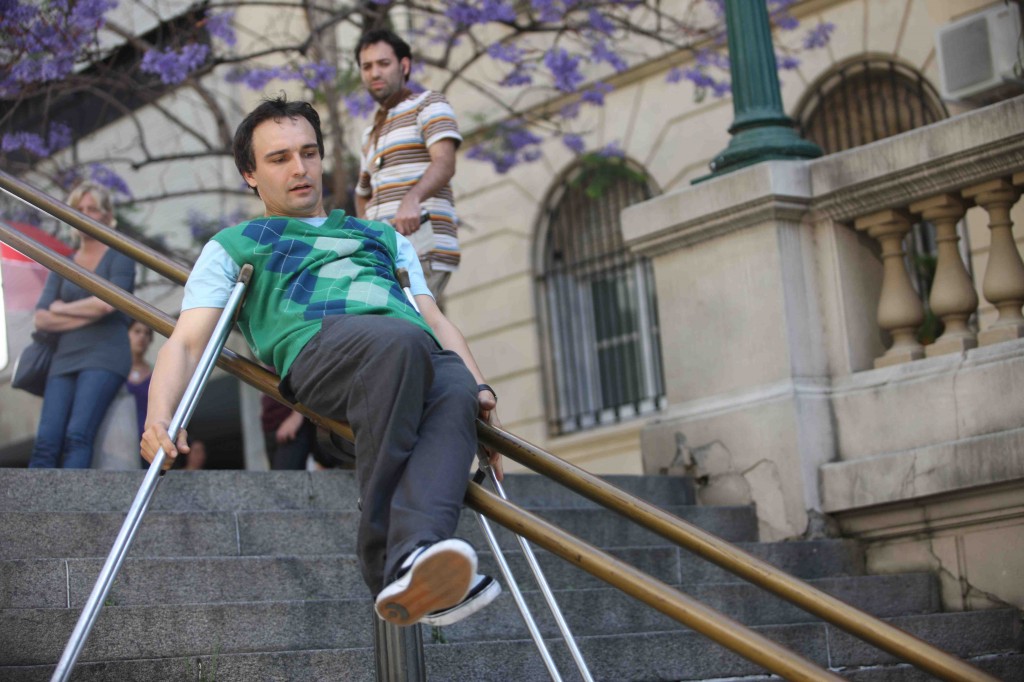 Bill Shannon makes the most of the street furniture of Buenos Aires
That'll be the latest outing for the 'Life Flows Better' campaign for Visa. It features the performance of Bill Shannon and was directed by Joey Garfield both of whom we came across last year while putting together the Saatchi & Saatchi New Directors showcase.

Here is the 80 second ad.
The track is Come on Train by Don Thomas which we had remixed by the Go Team and is now available on i-tunes. You can listen to the entire remixed track here.
This is the Promo for RJd2 that we featured on the new director's showcase.

For more information on the artist here is Bill Shannon's site.
And this is the Lifeflowsbetter YouTube channelhere.