Reasons to be cheeerful 1 2 3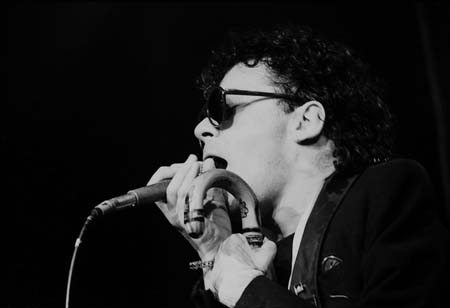 Image courtesy of Max Ferguson
Gripped as we are by the bloody teeth of recession and now with conclusive proof from ICM that Britain, of all leading nations is the most miserable and pessimistic about its economic future, it is perhaps peculiar that the most potent buzz word in advertising is optimism. We see it in our consumer's actions if not attitudes, we see in in contemporary culture and increasingly we see it in the work from the T-mobile Dance event to Coke's Happiness campaign.

Indeed some recent research we have undertaken at Saatchi & Saatchi suggests that the dominant themes in British culture at the moment are Love, Pride, Optimism and Generosity. How's that for counter intuitive?
Now it is entirely possible that our new-found predilection for optimistic thoughts and deeds is a short term response to the doom and gloom around us. What was called the Blitz spirit but is best summed up these days in the mugs, T-towels and doormats so beloved of the Boden wearing classes that bear the phrase 'keep calm and carry on'. Deep down we Brits obviously believe that it was our resolve, stiff upper lips, even stiffer tea and the ability to laugh in the very face of adversity that won the Second World War and not the Americans arriving on the scene. And clearly we believe that this sort of attitude that is just the ticket to face down our current economic difficulties. How else can you explain the wall of coloured denim that greets you as you walk down any high street?
This is all entirely possible. It is also possible that we are witnessing a longer term shift in the national psyche, that we are actually becoming a nation that is less cynical, less pessimistic and less selfish. Of course the proof of this pudding will be in our developing attitudes towards the Games of the XXXth Olympiad in 2012 which may yet be the first national project since the Festival of Britain to be greeted with a spirit of optimism and pride rather than a wall of defeatism and abject cynicism. And it is also possible, if you might indulge me for a moment, that this fundamental shift has had something to do with the internet.
For the healthier part of a decade we Brits have been doing something entirely unprecedented in our Island story, we have actually been sharing things with each other and most of the time with complete strangers. But in one specific location, online, where we have handed over our family photos, our movies, our comings and goings and our innermost thoughts to pretty much anyone who is interested. And that surely is the very definition of optimism, doing something in the belief that good rather than harm will come to you as a result of your actions.
I want to suggest that the current spirit of optimism has more than a little bit to do with a Nation that rather likes the generosity and culture of sharing that is shown to them and they in turn show to others in their online lives and now want to practice this in their offline lives. That a population now comfortable with the likes of flickr, twitter, facebook and youtube are now ready to take the next step and start to talk to people on public transport. And if that happened maybe we could finally conceed that the internet is not another channel as so many people in the advertising industry once hoped it would be, but a way of living that is now influencing the larger part of our lives.