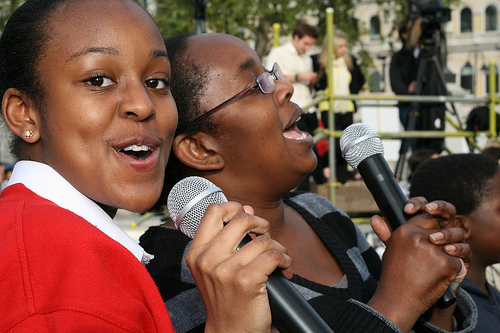 Life's for sharing. Image courtesy of maize
So here it is 48 hours after we wrapped the shoot, the second T-Mobile Campaign 'Sing-a-long'.
It took us a month, 13,500 people, 200 extras, 2,000 microphones, 8 songs, Vernon Kay and Pink to pull off. But we are rather happy with the results as so it appeared were the people in Trafalgar Square last thursday.
See what you think.
Here is the full length rendition of hey jude.

Here is the audience edit

Here is the life's for sharing youtube channel with this and much more on it.
The best way to see the rest of the event is from people's own films on you tube by searching for t-mobile Trafalgar Square.
Enjoy.