How come Sainsbury's is doing so well and Tesco isn't?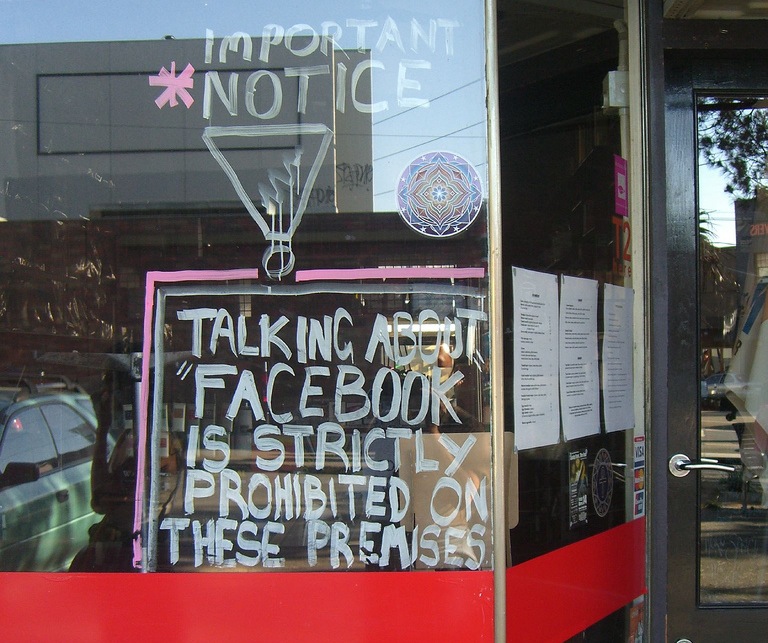 Image courtesy of avlxyz.
I love Facebook. But its not often I stumble across a real revelation there. Not so a couple of weeks ago when a feed from Paul Mcenany's excellent blog heehawmarketing popped up between the updates on the previous evenings inebriations and indiscretions.

If I have got this right Paul was suggesting that social media and advertising work quite well together in the service of a brand. Social media encourages people to like your brand and advertising encourages people to buy from your brand. So the combined effect is that people like to buy from your brand. While is quite a nice combined effect.
I love this model and think that it is applicable all over the place.
Here it is in chart form.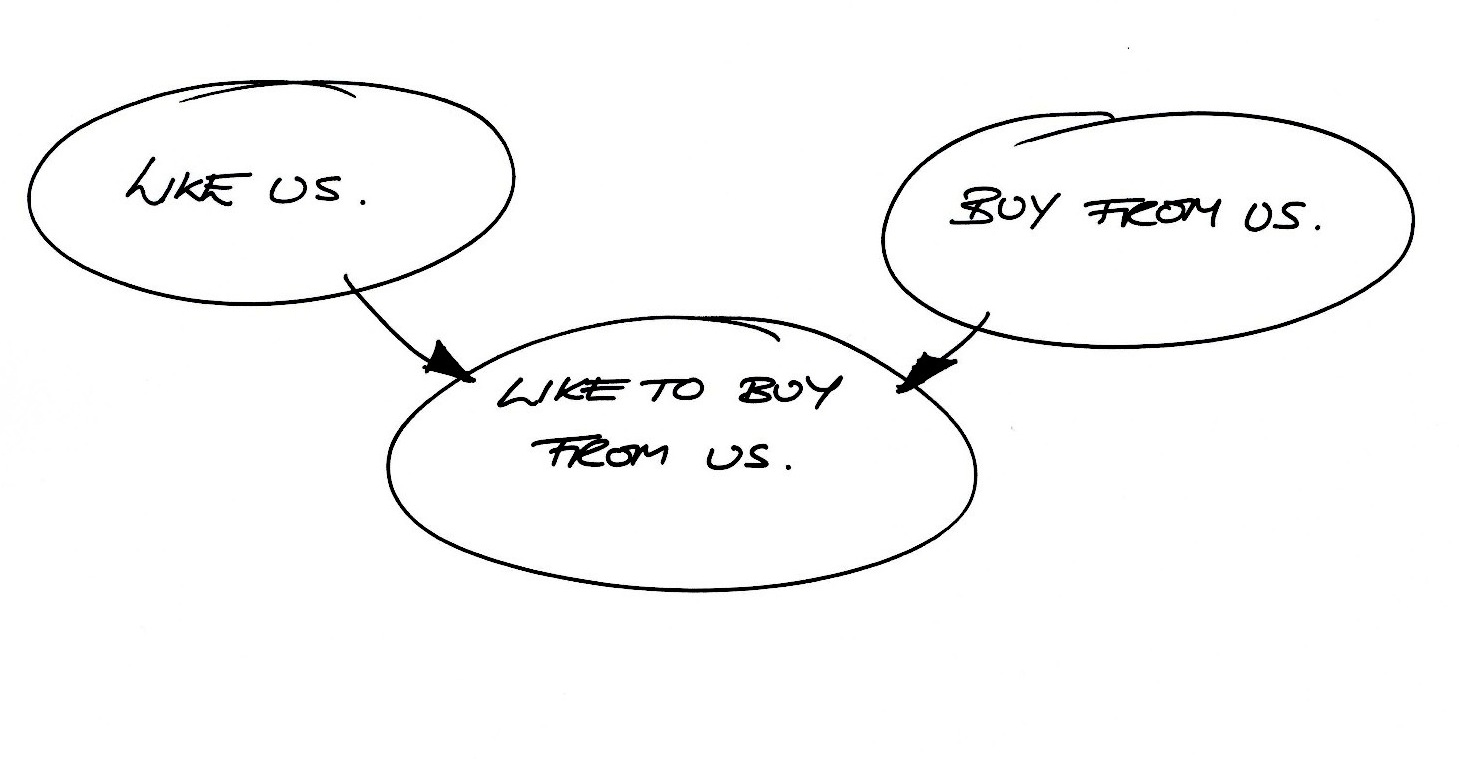 I have been working with this quite a bit recently. It works particularly well on something we call the New Value Mindset at S&S. This is the idea that the new sense of value that consumers have created since the beginning of the recession requires brands to be of value not just good value for money. If that is the case value claims in isolation (buy from us) are as problematic as communications that ignore value (like us). Better to deliver value claims in the context of the value you seek to be to customers.
Here is a brilliant example from Hyundai in the US.

It also works nicely to describe the difference between brand advertising (like us), direct response advertising (buy from us) and brand response advertising (like to buy from us). I have a longer post on just this subject that I am putting up in the next couple of days.
And finally, returning to the title of this post, it helps show why Sainsbury's is kicking seven types of shit out of Tesco at the moment. For those beyond the shores of Albion they are two UK supermarkets locked in mortal combat since the end of the pliocene.
Going into the recession the smart money would have been on Tesco winning since they had established a reputation for low prices and massive buying efficiences (£1 in every £8 spent in Britain is spent at Tesco). Tesco owned the 'buy from us' space and their first initiative was to position themselves as Britain's biggest discounter.
On the other hand Sainsbury's was the diletante of the supermarket category a brand that its customers loved but with no strong reputation for value, indeed quite the opposite. With lovely ads full of lovely food staring lovely celebrity chefs their communications were squarely in the 'like us' category.
Then a funny thing happened. While Tesco approached the recession with its neolithic discounting positioning – which upset its customers no end. Sainsbury's started showing that it was jsut as creative and resourceful as its customers with campaigns like 'love your leftovers' and 'feed your family for a fiver' all under and feeding the brand idea 'try something new today'. In a sense Sainsbury's has defined 'like to buy from us' best of all the UK supermarkets. Perhaps that's why Sainsbury's sales are up 7.8% since the beginning of the year while Tesco's are only up 4.3%.
Anyway its just a funny little chart. Maybe it will work for you. And once again thanks Paul for the inspiration.