What's in a format? Call for entries.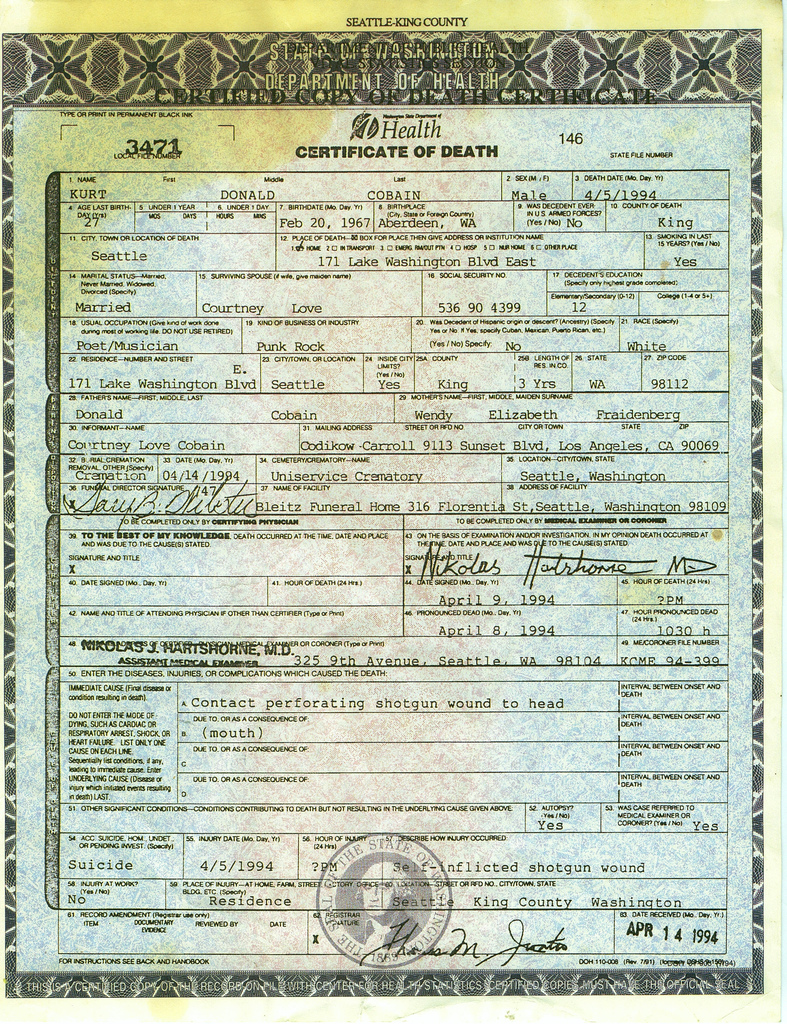 Kurt Cobain's death certificate. To my mind most creative briefing formats certify the death of the thinking. Image courtesy of Night Star Rominus.
I have an issue with creative briefing forms.
I think they encourage form filling and no agency I have ever worked at has used one. However, even I get a little misty eyed at a good one like M&C's first page or BBH's big red proposition box so I thought we might collect them. Then we can all see what each other are up to in a nice sharing caring kind of way.

So here is the idea.
You email me the creative briefing format you or your agency uses. Just a blank one is fine though you can always send a complete brief if you want and you think that is OK.
I create a new post with thumbnails of all the formats and a link to download each of them.
You can send me your agency's format in complete confidence of course, although if you do want a name check or link that's fine too. Having banged on about M&C and BBH I'd love to get my mits on those in particular.
Any format is fine word, pages, powerpoint, keynote, jpeg or PDF.
And together we build the world's largest co-created repository of creative briefing formats for the benefit of all of us.
Here is the email address
huntingtonr@mac.com