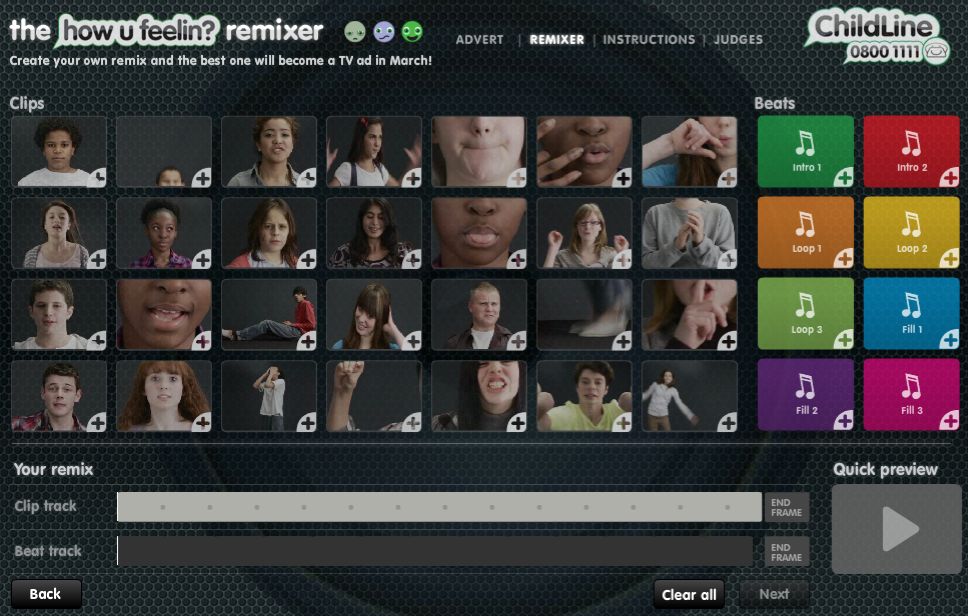 The Childline remixing tool
We have created a new campaign for the NSPCC aimed at making Childline a part of the fabric of children's lives. The idea is to encourage children to express their emotions and to position Childline as the place they can do this freely with immediate online support for those children needing help.

This is the film we made using a track composed by Paul Hartnoll from Orbital using sound and video of children expressing their emotions. The video elements were then projected onto the walls of an urban landscape and the film shot of that performance.

This is the 'making of' film in which Paul Hartnoll talks about the project.

We also created a remixing tool on the Childline website so that children can create their own films and enter them into a competition to be judged by Paul Hartnoll.