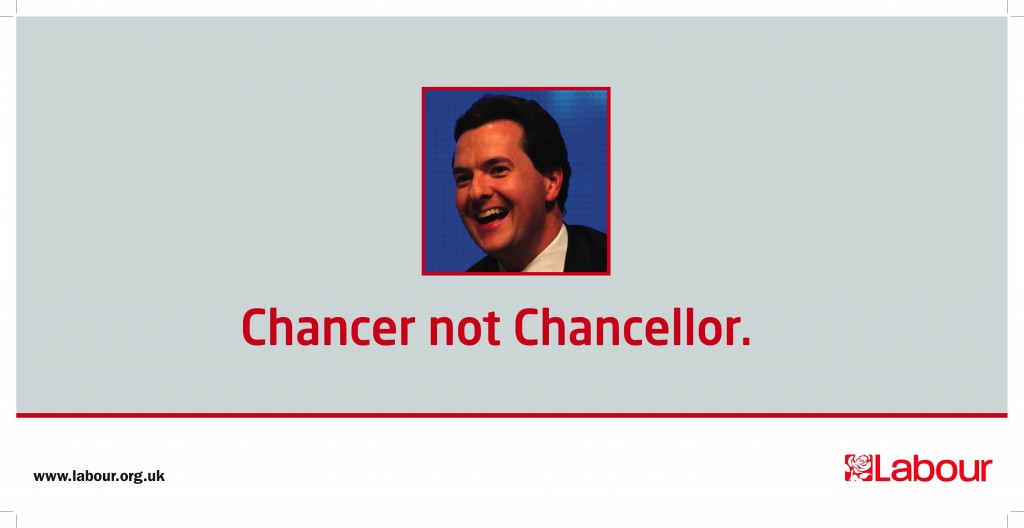 This is our latest poster for the Labour Party. We are running it in Brighton to coincide with the Tory Party spring conference and the their slipping poll lead.
It's just a poster of course, but even in this day and age they can still be oh so powerful. This execution is about the incompetence of the person that would like to be the next Chancellor of the Exchequer. A man that would be out of his depth in a paddling pool.
As the election unfolds I am going to try and share as much as I can with you. Regardless of your political affiliations (though I have yet to meet a right wing planner) its going to be fascinating, and I suspect very different to the last great case study in political campaigning from the US.
Click below for a bigger version.