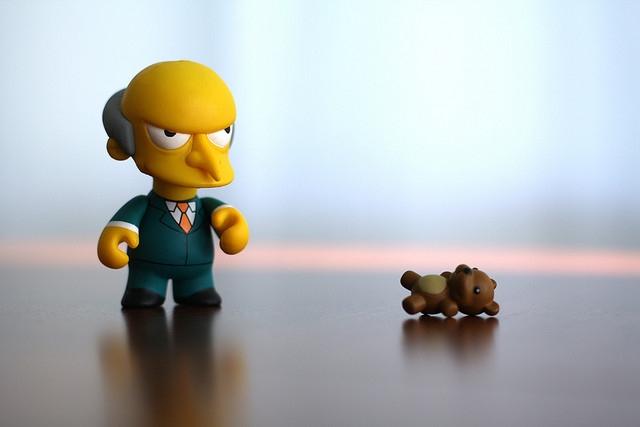 In the 1990s Harry Enfield and Paul Whitehouse performed an appallingly misogynist sketch series called 'women know your limits' in which mock mid-century public information films advised women not to mess with things like driving and intellectual debate. And I wonder if sometimes the same advice ought to be given to planners, especially when presented with the opportunity of becoming the CEO of the agency.
Without a doubt one of the triumphs of the planning community has been the number of strategists that are now occupying the top job in advertising agencies. Planners, once thought to lack commercial acumen and leadership qualities as well as having a reputation of being far too nice to run agencies, are now moving their prodigious book collections into corner offices like never before. In London alone Lidstone runs Havas, Kay runs Y&R and Dundas runs Droga 5 – all great strategists.
So you'd think I'd be chuffed about this recognition that we can run our businesses as well as direct our client's brands. But I'm not so sure is great news. This is partly a self serving position because I know that I could and should never be the CEO of an ad agency – I started as a suit and I was an unparalleled disaster at all that stuff. But it's also because I have come to question how healthy this departure is for planners and agencies alike.
You see call me old fashioned but I think that planners and account handlers are fundamentally different types of people. Sure both can turn their hands to the others' job and make a decent fist of it but deep down the qualities of a really great suit and a really great planner are miles apart.
Brilliant and mercurial account handlers are the rainmakers of the agency the ones that can make back seem white and turn night into day. They are the people that effortlessly create the environment for the rest of the agency to focus on the really important stuff – making the work. And one of their greatest qualities is decisiveness. One of my favourite adland CEOs is fond of quoting Alex Ferguson by saying that the important thing is to "make a decision and then make it the right decision". Notice the emphasis is on making a decision, any decision, not on making the right decision.  And its takes real skill to adopt this ready, fire, aim approach because you are never sure you are doing the right thing, only that a clear and unambiguous decision has to be made and you have to make it.
Great strategists work differently and think differently. They are by nature more contemplative and less impulsive as the emphasis for them is not on being decisive (though of course there is time when strategic decisiveness is required in order to give the agency direction, let's say on a pitch) but on being right. Obviously we don't always have all the information we need in order to give the right answer and obviously I have always tempered the need to be right with the need to be interesting but by and large we are on a search for the truth regardless of how uncomfortable this is for client, agency or brand. The eminent Guy Murphy once said to me when I asked about his style of planning that he considered the truth to be his client not the person across the boardroom table and I have always felt instinctively drawn to this idea.
But even if planners weren't from Mars and suits from Venus I would still be suspicious of the flight from planning and that is because of the brain drain that we witness in planning when our peers start wearing a suit more than once a week. Planners may make for strategically minded CEOs but the reality is that their full strategic talent is lost to the agency and to its clients as they focus on a much more demanding agenda – the day to day running of the company. I think it instructive that the strategic leaders of an agency like BBH London from  Carrol to Gonsalves and Bottomley are all still knocking it out of the park on the planning side of the fence rather than queuing to take on the mantle of CEO. And the net result is that BBH remains ever so slightly tasty in the strategic thinking department.
So count me out of the Vogue for planner CEOs, though the pay looks tempting. Do this partly because of my woeful lack of talent for the job. But also because agencies need strategists that are proud to be strategists and are still striving to see how good they can be at the job and that's something I'm still trying to find out.
Image courtesy of Chris O'Brien